LeapFrog – the leading designer, developer and marketer of innovative, technology-based educational products and related proprietary content has announced two updated tablets designed specifically for children – the LeapPad 2 and the Leapster GS.
The LeapPad 2 and the Leapster GS are updated versions of educational slates released by the company a bit earlier. The more expensive LeapPad 2 now offers higher resolution for both front and rear cameras and the built-in video recorder, more memory that now reaches 4 GB, an improved and more durable frame, longer battery life, a faster LF 2000 processor and compatibility with an optional internal battery system.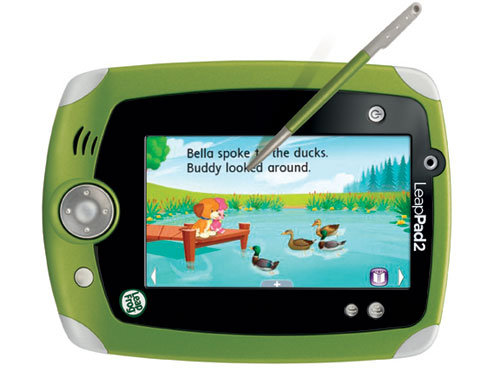 The LeapPad 2, which will sell for 99.99 USD, will also offer a gratis music player with five learning songs, a Cartoon Director creativity app, an Art Studio creativity app and the Pet Pad writing app.
The cheaper Leapster GS, which will sell for 69.99 USD, is actually a revised Leapster Explorer and being an updated version now offers a thinner chassis, a larger screen, a built-in motion sensor, 2 GB of memory and a camera/video recorder.
The Leapster GS and the LeapPad 2 will officially hit stores in the US, UK, Canada and Ireland on July 18, while customers in other countries will have to wait until August 2012.
Source: Engadget