VIA Technologies, Inc, a leading innovator of power efficient x86 processor platforms, today announced the VIA EPIA N700-10EW Nano-ITX board, designed for industrial and embedded applications in environments with extreme temperatures.
Guaranteed to maintain absolute stability at temperatures ranging from -20°c to 70°c, the fanless VIA EPIA N700-10EW can be employed in environments that traditionally inhibit x86 computing. These include specialized industrial applications where machinery can create intense operating temperatures, as well as extreme climate scenarios like desert, mountain and high altitude environments.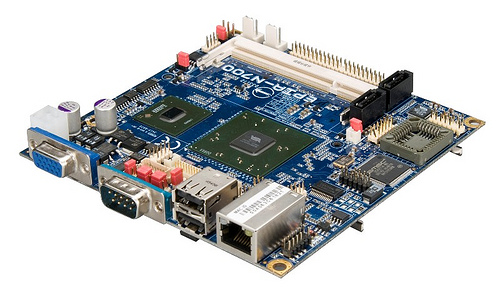 "By expanding our range of EPIA products to include extended temperature products, VIA is addressing the broader needs of our extensive customer base," said Daniel Wu, Vice President of VIA Embedded, VIA Technologies, Inc. "Extreme thermal competency usually comes at a premium, the VIA EPIA N700-10EW will help to significantly lower that barrier."
VIA EPIA N700-10EW: Stability in the Extreme
The fanless VIA EPIA N700-10EW is capable of maintaining system stability in extreme conditions because of the high quality components selected for its construction. Powered by a power-efficient 1GHz VIA Eden ULV processor and the latest VIA VX800 media system processor, the EPIA N700-10EW also boasts completely solid state capacitors.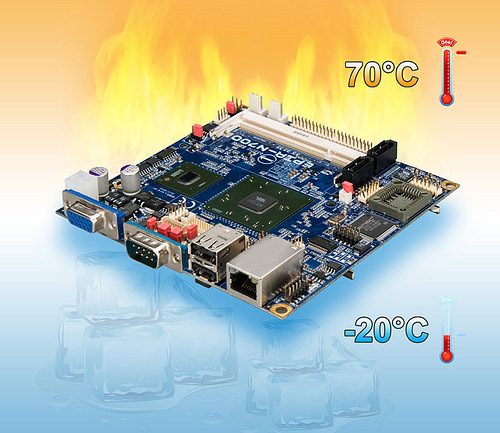 All VIA EPIA N700-10EW boards are rigorously tested for compatibility and reliability prior to shipping and are bundled with special wide temperature-verified system memory modules to ensure complete system stability.
Measuring only 12cm x 12cm, the VIA EPIA N700-10EW Nano-ITX board supports up to 2GB of DDR2 system memory. Two S-ATA connectors, USB 2.0, COM and PCIe-based Gigabit LAN ports are available through onboard I/O while a Type I Compact Flash port is also included. Expansion includes a Mini-PCI slot, an IDE port plus additional COM, USB and PS/2 support through pin-headers.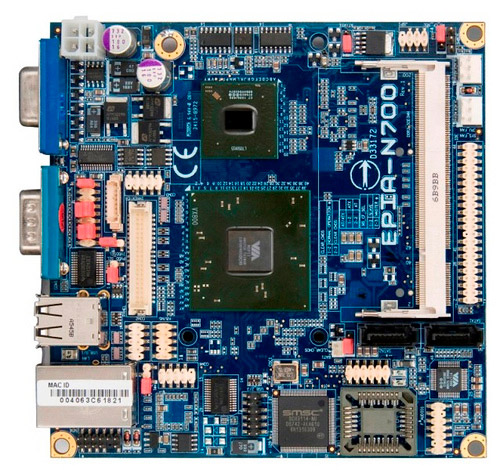 At the heart of the VIA EPIA N700-10EW the VIA VX800 media system processor offers an integrated DirectX9 graphics core and hardware accelerated video playback for MPEG-2, MPEG-4, WMV9 and VC1 video formats. An on-board VGA port is provided along with a 24-bit, dual channel LVDS transmitter, enabling display connection to embedded panels.
For more detailed specifications and ordering information regarding the please visit here
Source: VIA