European division of the company Pioneer announced a new release of Blu-ray optical drive with index BDR-203BK. The model is able to record at speed of 8x single (25 GB) and Dual Layer(50 GB) BD-R discs.
The device supports also and other media such as DVD + / -R/RW, DVD-RAM, CD. The maximum recording speed of BD-RE is 2x, DVD + /-R – 16x, DVD + /-R DL – 8x, CD-R – 32x.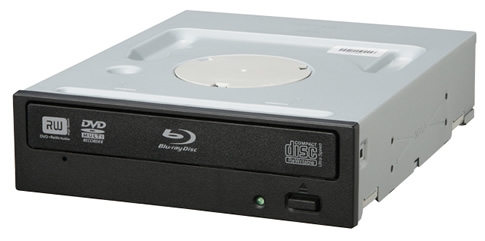 BDR-203BK features multiple technologies that aim to improve the effectiveness of read / write:
• Ultra DRA – reduces vibration during read / write;
• Limited Equalizer LSI – improved ability to read CDs;
• Multi-Effect Liquid Crystal Tilt Compensator – improves read / write as a guide the direction of the laser beam on discs that have changed or have unbalanced thickness.
In the set of product you can find also software package CyberLink Blu-ray Disc Suite 6.The new device will appear on the market this month.