Logitech Rechargeable Speaker S715i is a portable speaker dock for iPod/iPhone, which comes with eight custom-designed speaker drivers and sports an eight-hour rechargeable NiMH battery.
With an easy-to-carry design, the system is powered by eight speakers – two three-inch laser-tuned neodymium drivers for mid ranges, four two-inch passive radiators for deep bass and two half-inch neodymium tweeters for "crisp" highs. S715i also comes with a remote control for usual command needs, which gives you control up to 30 feet (10 meters) away, 3.5 mm auxiliary input and a travel case for easy carrying.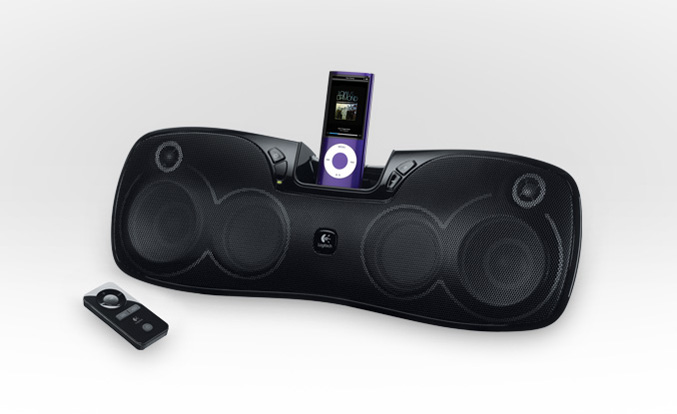 "With this system, we set out to deliver our next generation in sound quality for a speaker dock for the iPod," said Mark Schneider, vice president and general manager of Logitech's audio business unit. "The new Rechargeable Speaker S715i offers eight drivers – twice that of our previous speaker docks – and includes a rechargeable battery so you can take your tunes with you. So go ahead, lose yourself in your music – and never worry about disposable batteries again."
The Logitech Rechargeable Speaker S715i is expected to be available in the U.S. and Europe in August for a suggested retail price of $149.99 (U.S.).