Onkyo announced the launch of three new network-enabled receivers – the TX-NR1008, TX-NR808, and TX-NR708, each of them is THX Select2 Plus certified,  HDMI 1.4a compatible and support 3D Video. Onkyo also don't forget for your iPhone/iPod  and thanks to all of them allows direct digital playback as well as on-screen display of album art.
Supporting most leading audio formats, Dolby TrueHD and DTS-HD Master Audio, Dolby Pro Logic IIz, includes a full suite of Audyssey equalization and room-correction technologies, they are Windows 7 compatible and DLNA 1.5 certified, each of these network receivers includes also a rear-panel Ethernet port that links it directly to the internet or to a home PC and can play  FLAC,  MP3, WMA, WMA Lossless, WAV, Ogg Vorbis, AAC, and LPCM file formats. You can also access a range of different streaming Internet radio services provided by LastFM, vTuner, and Napster.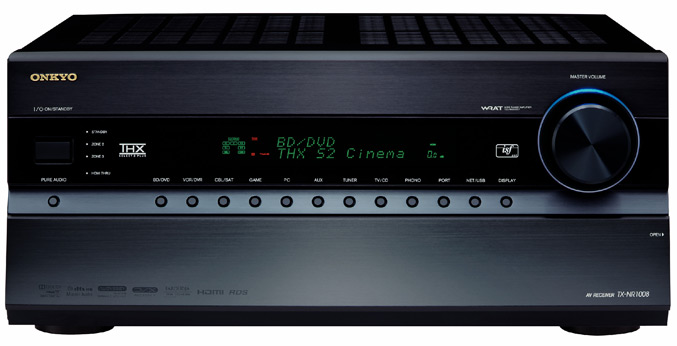 The TX-NR1008 offers 9.2 speaker channels,  equipped with advanced ISF video calibration0″ for independent optimization and individual fine-tuned adjustment of every video source" and it also  sports an extra 192 kHz/24-bit Burr Brown DAC.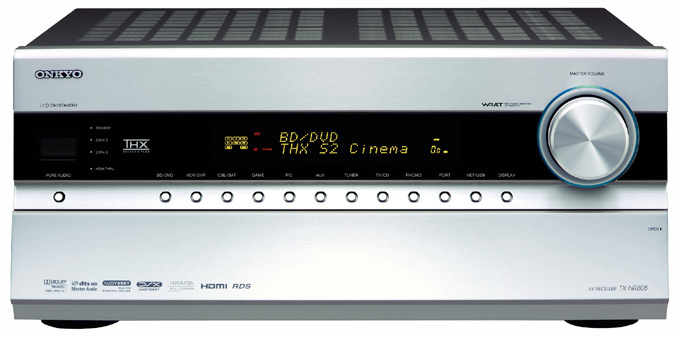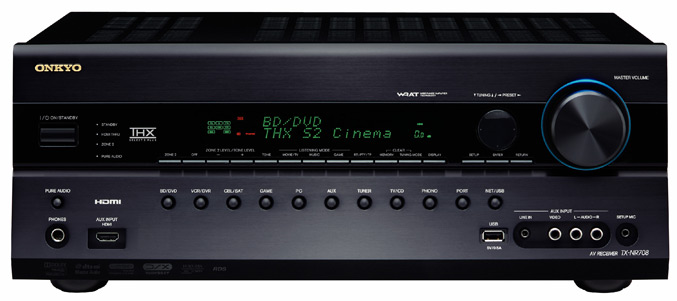 Other noteworthy features shared by all three receivers include:
An iPhone/iPod-compatible front-side USB port that allows direct digital playback as well as on-screen display of album art. All three receivers carry the latest 'Made For iPod and iPhone' certification.
An analog RGB input (D-sub 15) for displaying video content from a connected PC.
PLL jitter-cleaning circuit technology, for cleaner sounding audio.
Onkyo's new overlaid graphical OSD (onscreen display) for fuss-free adjustment of settings during a viewing session.
The Onkyo TX-NR708 and TX-NR808 will be available at the beginning of July with MRSPs of $899 and $1,099 respectively, while  the TX-NR1008 will be available at the end of July with an MRSP of $1,399.