BFG Technologies®, Inc., the leading North American and European supplier of advanced NVIDIA-based 3D graphics cards, and award-winning power supplies announced  that the Phobos™ Performance Edition Gaming/Home Theater System now comes standard with two BFG GeForce® GTX 275 OC™ graphics cards running in SLI, and fast Intel® solid-state drives as an new available upgrade option.
BFG Technologies recently updated the default configuration for the Phobos Performance Edition after tests showed that two BFG GeForce GTX 275 graphics cards running in NVIDIA® SLI® offers performance exceeding that of one GeForce GTX 295 graphics card.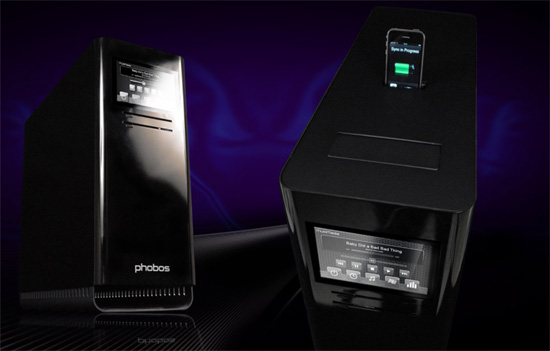 "Our Phobos Performance system featuring dual BFG GeForce GTX 275 graphics cards offers tremendous value considering all the innovative hardware and services we include", said John Malley, senior director of marketing for BFG Technologies. "One-touch overclocking, liquid-cooled CPU and GPUs, super fast solid-state drives—the list goes on. Graduated gamers and home theater buffs who demand the best features and performance are thrilled that Phobos offers all these high end features plus free installation, a rock-solid warranty, and personalized expert technical support."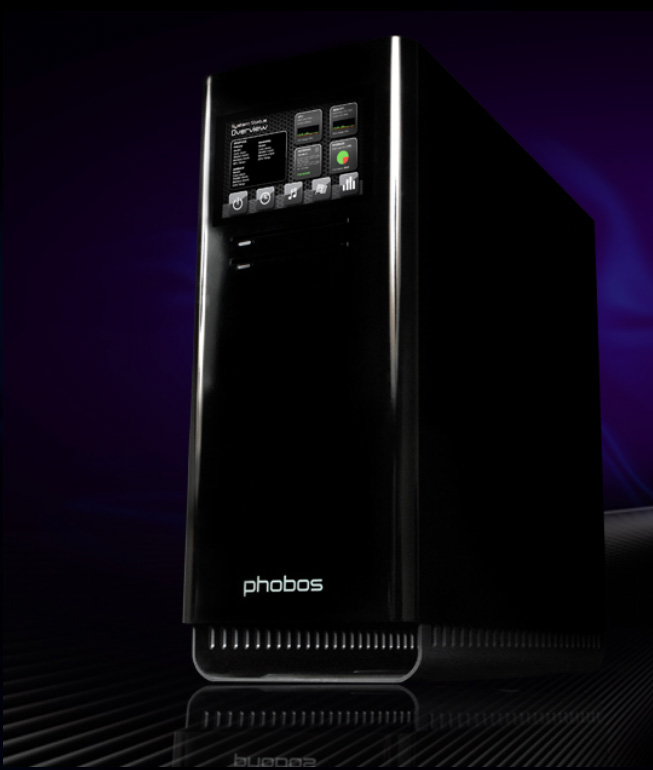 Starting at $3,000, the Phobos Performance Edition includes these key features and benefits:
•    Maintenance-free liquid cooled Intel® Core™ i7-920 2.66GHz Processor
•    One touch overclocking of CPU and GPUs via 8" touch panel LCD
•    Dual BFG GeForce GTX 275 graphics cards running in NVIDIA SLI
•    Two Western Digital® Caviar Black 640GB hard drives
•    Available Intel solid-state drive upgrade options:
• Intel X25-E Extreme SLC SATA 64GB
• Intel X25-M Mainstream MLC SATA 80GB
• Intel X25-M Mainstream MLC SATA 160GB
•    Free in-home set up and six-month follow up maintenance
Phobos systems are available in three default configurations that consumers can use as a starting point:
•    Phobos Performance (from $3,000)
•    Phobos Advanced (from $5,000)
•    Phobos Elite (from $8,000)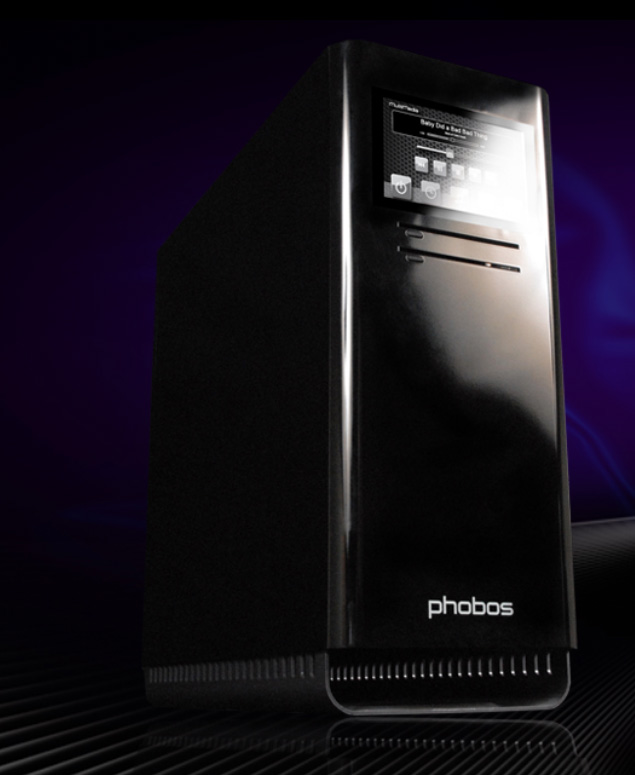 Availability
The Phobos Performance Edition is available now at www.bfgsystems.com. For more information, including additional configuration options and Phobos FAQs, please visit www.bfgsystems.com.
About Phobos High-Performance Gaming/Home Theater Systems
Phobos machines are high-performance gaming/home theater systems hand built by expert technicians at BFG Technologies using top-of-the-line hardware and software. Phobos systems offer a number of innovative features not available in home built systems, such as an interactive touch screen LCD with one-touch CPU and GPU overclocking, maintenance-free water-cooled CPU and graphics cards, an integrated iPod®/iPhone® syncing dock, and in-home set up and maintenance service. Visit www.bfgsystems.com for more information.
Source: BFG