A stylish Bluetooth headset that is designed specially for the Apple iPhone 4 and Apple iPhone 3GS was announced by Bluetrek.
The headset is in a brushed metallic finish on a reinforced aluminum casing, in a silver metal color, perfect for the design of Apple's mobile devices, the iPhone 4 and iPhone 3GS.
Bluetrek's Bluetooth Headset is equipped with the same Bluetooth chipset as the one that is used in Apple's mobile phones, which ensures premium connectivity and compatibility.
Bluetrek's Bluetooth Headset also features "NoiseLock" technology for noise cancellation that eliminates noise up to 80dB in the background, while enjoying the fine audio tuning specially "catered" to the iPhone 4 and iPhone 3GS.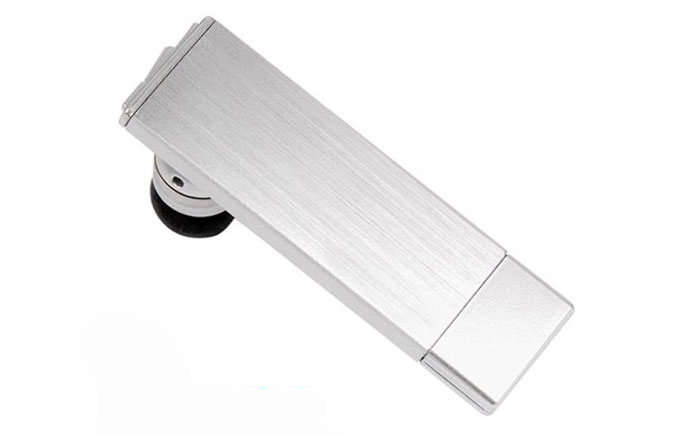 "iPhone 4 is in my professional opinion, the premier handset in appearance and functionality available on the market today. I would recommend all iPhone 4 owners use our Metal evolution Bluetooth headset for iPhone to communicate, for the highest quality and most user friendly hands free experience," said John Haley, Director of Bluetrek USA.
The Metal evolution Bluetooth headset also comes equipped with a belt clip which features a mini USB adapter and gives you the ability to conveniently carry it around while not in use.