The slim, chic new WALKMAN® E440 Series is a perfect introduction to the amazing world of WALKMAN® sound and video quality.
Just 9.3mm thin and available in black and red, the super-compact WALKMAN® E Series slips easily into a pocket or bag. Despite its small size, it's packed with serious features to enhance enjoyment of your personal media collection.
The generously-sized 2-inch QVGA Colour LCD screen offers a crisp, detail-packed view of videos, photos, album art, playlists and other functions.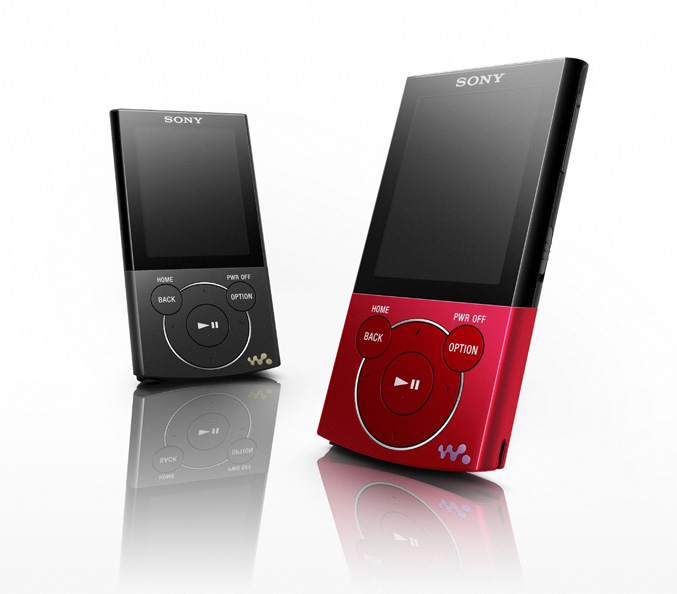 As you'd expect from WALKMAN®, the E Series is packed with unique Sony sound enhancement features for a more satisfying listening experience.
It's the first E series WALKMAN® to feature Clear Audio technology by Sony for a dynamic, detail-packed soundstage. Clear Stereo reduces leakage between left and right channels, while Clear Bass delivers powerful, controlled low-end frequencies without distortion.
There's also a 5-band equaliser to fine-tune your listening enjoyment. In addition, a Dynamic Normalizer balances volume levels between songs ensuring a smooth, comfortable listening experience.
Importing music, video and photos is quick and fuss-free, with simple drag-and-drop from your PC's media folder or via iTunes[1] 8.1 using Content Transfer.
A range of major music and video formats are supported including rights-managed WMA and WMV. In a WALKMAN® first, there's now support for video file format conversion via the supplied Content Transfer software.
For even more listening choice there's a high quality FM radio tuner. Broadcasts can be recorded at the touch of a button, to enjoy whenever you want.
Great sound and smart features are teamed with extra-long battery life. The WALKMAN® E Series delivers up to 30 hours of music or 6 hours of video playback on a single charge – more than enough entertainment for the daily commute or short trips away.
WALKMAN® B Series MP3 players
Perfect for today's active lifestyles, the ultra-compact new WALKMAN® B140 Series teams hot styling and stunning value with unmatched WALKMAN® sound quality.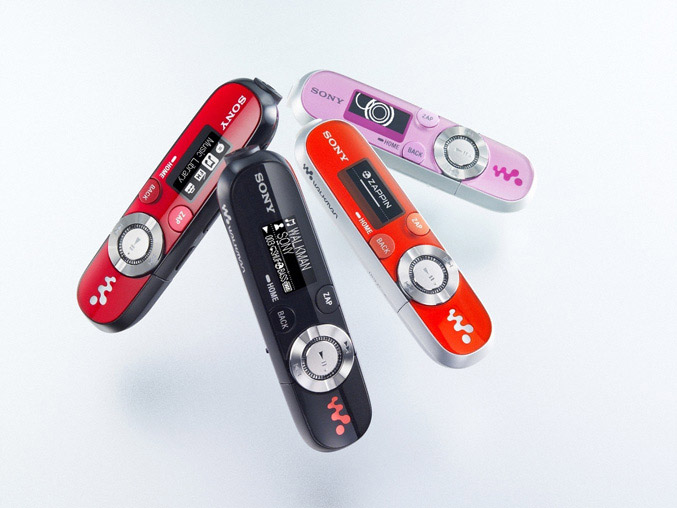 Striking looks are enhanced by a choice of four appealing colour options with co-ordinated headphones. Black, red and pink finishes are the perfect match for this season's hot VAIO® Type C and Cyber-shot™ S Series models.
Despite its tiny size, you'll enjoy a generous 18 hrs music playback time. And if you're in a hurry, a 3-minute charge is all's that needed to power up for 90 mins of listening[2].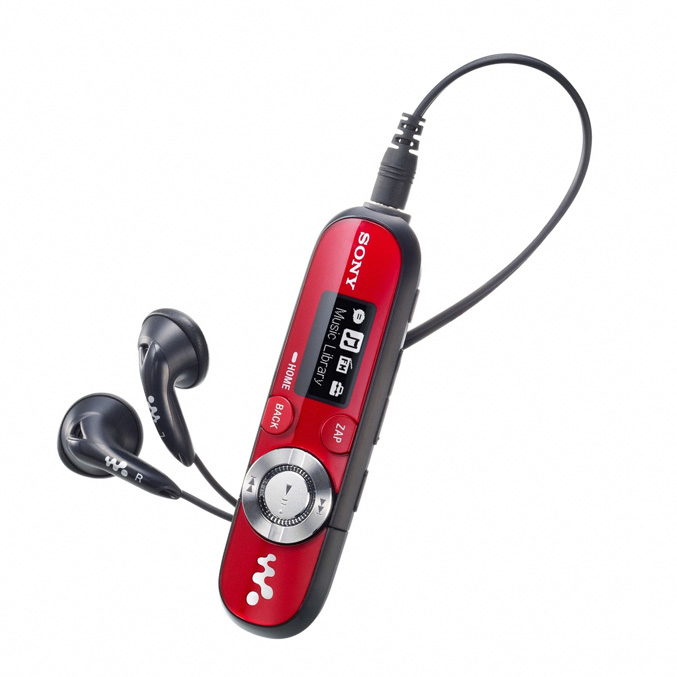 You don't even need a computer to load up with your favourite tunes. The WALKMAN® B Series connects via USB to micro/mini audio systems that support USB Mass Storage Management and Ripping/Up-Streaming.
Hook up the WALKMAN® B Series via direct USB connection to the computer. Then import your chosen music tracks via simple drag-and-drop file transfers.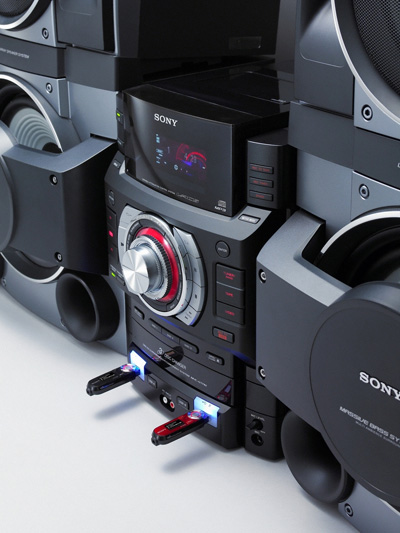 Sound quality more than lives up to the WALKMAN® legend. There's a choice of five selectable equalizer modes to flatter any listening preference. If you want to go deeper, low frequencies are boosted at the touch of the BASS boost button combining with illuminating LEDs that pulse with the music.
It's also the first B series WALKMAN® that simplifies music searches when you need to focus on other activities like sports. ZAPPIN™ is a unique Sony feature that plays a few instantly-recognisable seconds from within each song. It's a great alternative to conventional track searches, where it's often hard to identify a song from the opening few bars.
B140F models feature an FM radio tuner, plus a tuner Rec function for recording your favourite broadcasts to listen to later.
Both B and E Series come with a range of accessories to complete the experience. A lightweight sports armband for B Series allows music freedom when working out. For E Series, the accessories include the GU50 Speaker Dock, a universal sports armband and Silicon Cases for protection.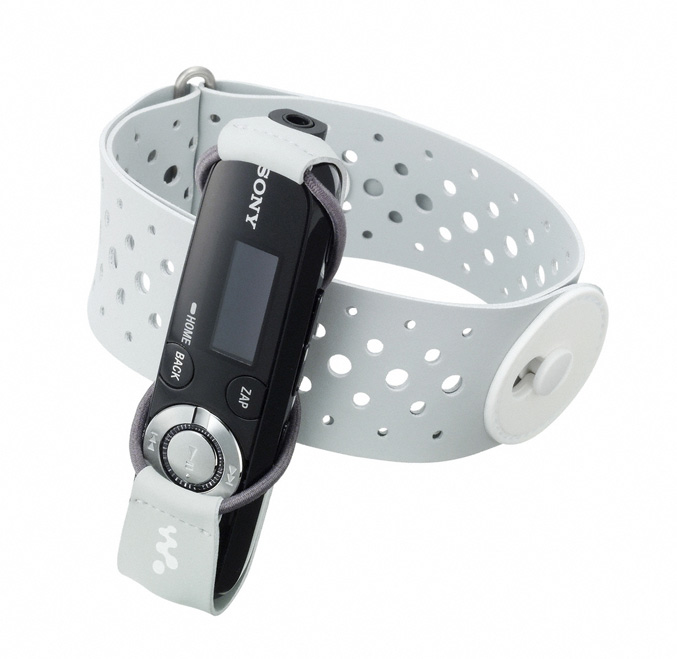 The WALKMAN® E Series Video MP3 players and WALKMAN® B Series MP3 players are widely available from end July 2009.
Source: Sony