Sony Europe's IT Peripherals division today announced a new range of Voice Recorders suitable for a variety of dictation needs – the ICDUX70 and ICDUX80. The UX70 and UX80 provide a unique solution, incorporating a voice recorder with MP3 recording and playback functionality and up to 2GB of storage capacity, complete with a high-speed USB connection for data transfer and direct battery charge.
The UX70 and UX80 are ideal for a number of recording uses, whether the user is recording a meeting, lesson, interview or even music. Available with 1GB or 2GB capacity, the UX70 and UX80 can record up to 290 hours and 581 hours respectively in long play (LP) mode. While the digital pitch control function allows playback of recordings to be heard at an increased or slower speed without distortion for transcribing or editing requirements. The UX70 and UX80 have also received 5 stars, the highest possible rating for recording quality from Dragon Naturally Speaking*.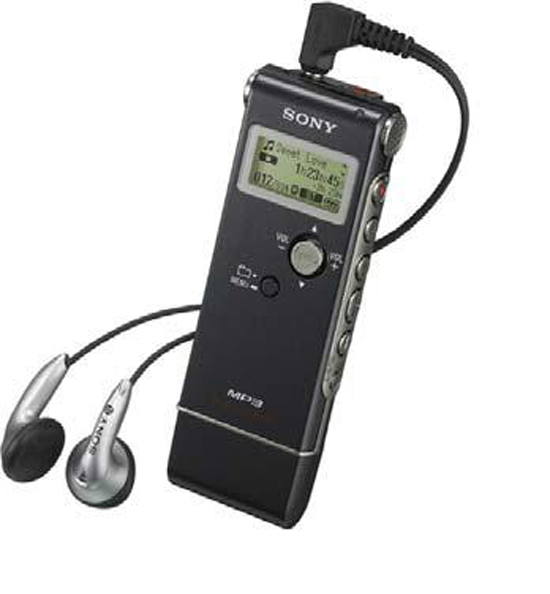 Designed with more than dictation in mind, the UX70 and UX80 also offer MP3 stereo recording and playback so users can record and listen to music on the move. Stereo recording is captured via the built-in microphone and the MP3 format is easily transferred to your PC by 'Drag and drop' functionality, without the need for additional software. With capacity for over 500 songs (UX80), the user can adjust the sound tone to Rock, Pop or Jazz dependent on their music preference. The voice recorders also feature direct audio encoding from CD/MD players.
High-speed USB connectivity allows for easy 'Drag and drop' file transfer of voice recordings and MP3 files and also enables the UX70 and UX80 to be used as a USB storage device. The USB connection also enables direct battery charge for the device (through rechargeable batteries) from a laptop or PC.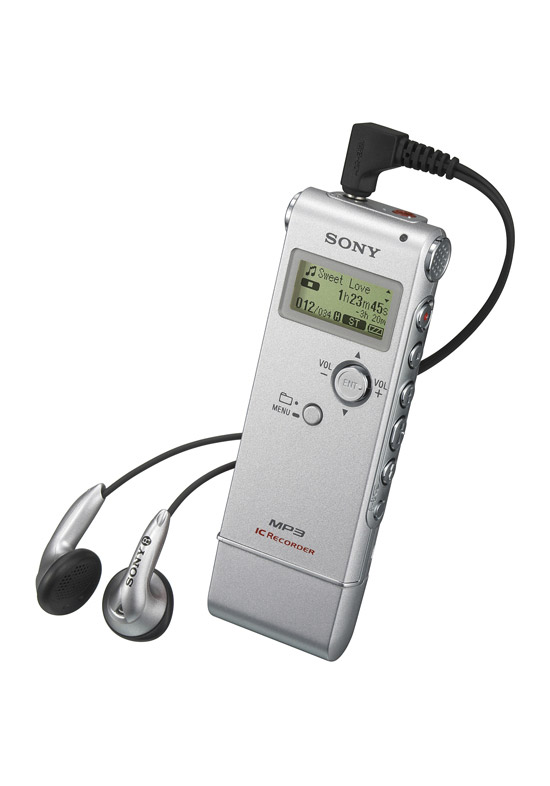 "Sony conducted an online survey across UK, France and Germany and found that voice recorder users considered five top features when purchasing their dictation device – price, music playback capability, compact size, MP3 recording functionality and PC connectivity", said Mikuni Shikada, product manager, Sony Europe's IT Peripherals division. "The UX70 and UX80 enable the consumer to combine digital dictation, MP3 player and USB storage device with up to 2GB of storage capacity. We really believe these are the perfect dictation devices."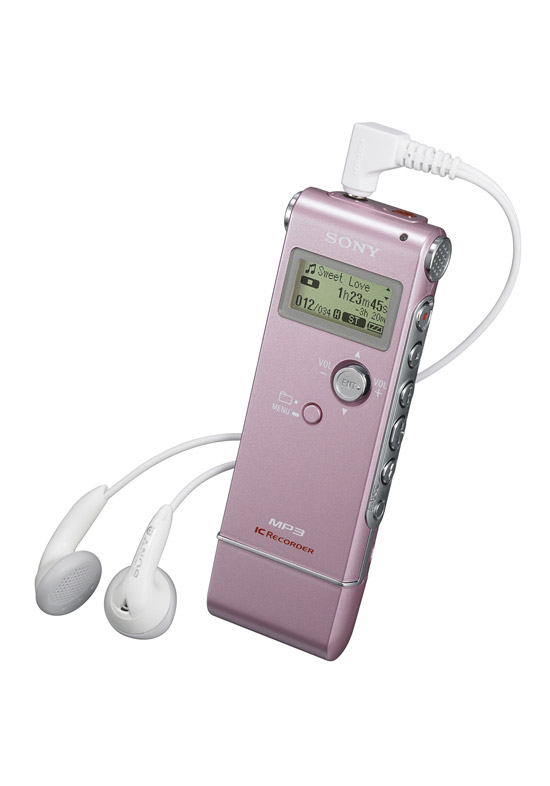 The ICDUX70 is available in black and pink, the ICDUX80 is available in black and silver. Both models are available from January 2008.
*Dragon Naturally Speaking is transcription (voice recognition) software that is used to convert speech into text.