Here is a very interesting solution if you're from those type of guys which travels a lot and want to enjoy your favorite music on-the-go. The Trip Sound Suitcase will not only store your suit, t-shits, jeans and electric shaver, but you can also be able to play your music in your hotel room, thanks to 2 x 15W, 2.5-inch full range drivers, that are placed right inside the aluminum suitcase.
The Trip Sound features  sides that are made of special aluminum sandwich panels with an ABS-PC honeycomb structure center, measures 55cm x 25cm x 35cm, weighs 6.25 kg and Travelteq claims that the system sounds even better because of the resonating aluminum. The sound system was also designed to function as a docking station, to charge small electronic devices such as your phone or mp3 player, or even to give your laptop a short power boost. It is equipped also with handle and wheels for more easy transportation.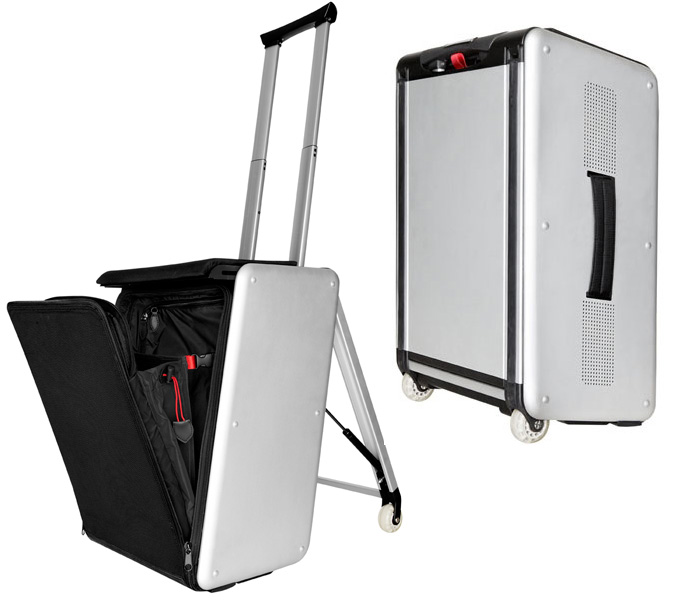 The Trip Sound Suitcase's price is a quite  juicy and is  selling for a 750 euro.