JVC's legendary boombox is back again, boasting 40 watts of power and retains the original's general design -a large cylindrical shape with a woofer at each end.
The new JVC RV-NB70 Kaboom is armed with new features, including iPod/iPhone docking station protected behind a sealing door, a USB Host port for playback of MP3/WMA music stored on a USB drive, along with CD player that can handle MP3 and WMA files, and an FM tuner. The new model also packs a guitar and microphone input with mixing capabilities.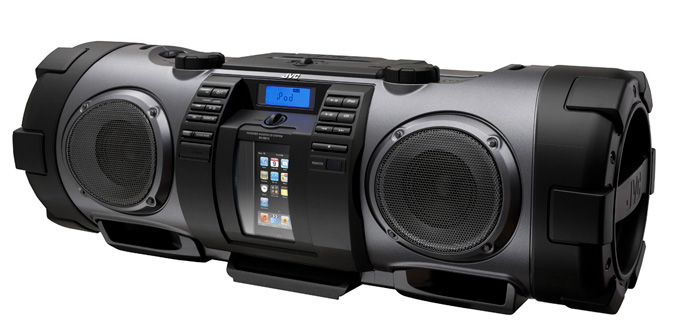 The JVC RV-NB70 Kaboom! offers both AC and DC operation, includes a shoulder strap, and comes with remote control. It is available now for $299.95.