Pentax has officially announced the K-30 camera, a new mid-level DSLR camera, designed for outdoor use.
Although the new Pentax product is not a high-end camera it comes with a number of advanced features as well as resistance to various weather conditions such as water, dust and low temperatures. In addition the novelty sports a compact and lightweight body, a glass prism optical finder with 100% field of view, state-of-the-art focusing and full HD recording capabilities.
"No detail was overlooked when designing the dynamic new K-30 to be weather resistant," explains John Carlson, Sr. Manager of Sales and Marketing at Pentax. "Every seam, every button, every hinge has been weather sealed for adventure-proof creative photography. Whether enjoying outdoor activities such as hiking in the Rocky Mountains or on vacation cruising along on the Maid of the Mist at Niagara Falls, photographers can stop worrying about weather conditions and start focusing on capturing the perfect shot."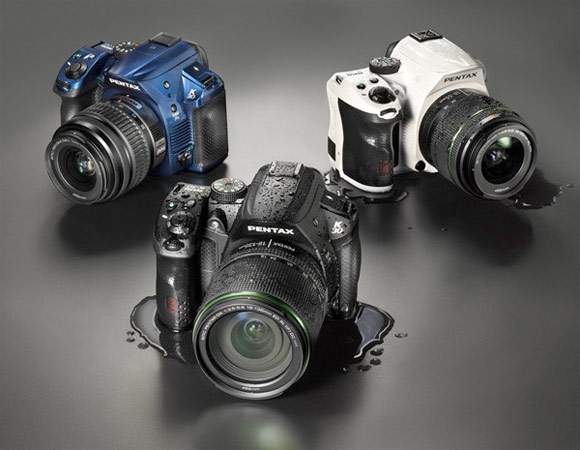 In addition to its versatile weather-proof capabilities, the new K-30 offers features including high-speed burst shooting at a maximum speed of six images per second, a high-speed shutter unit with a top speed of 1/6000 second, and convenient dual electronic dials for quick, fingertip access to exposure control and several Auto Picture and scene modes. Coupled with an ergonomic grip that provides firm, comfortable control of the camera, and a sporty, functional design, the K-30 assures dependable, flawless performance in the field. The new K-30 is available in three body colors: Crystal White and Crystal Blue, with brilliant, glossy finishes reminiscent of the finish of an exclusive sports car; and Black, for a traditional SLR look. It is also compatible with all Pentax K-mount lenses.
The new Pentax K-30 DSLR camera will be commercially available in July this year with a suggested retail price of 849.95 USD for the body only, and 899.95 USD for the kit including the DA L 18-55 mm zoom lens.
Source: Hot Hardware