Sony has prepared a new digital camera that will serve as the company's flagship model for the A-mount camera lineup.
The new camera is called Alpha A57 and features Translucent Mirror Technology and a plethora of other features. Backed by a 16-megapixel APS HD CMOS sensor that can capture 1920 x 1080 video at 60p, 60i and 24p/25p, the new camera captures frames at 12 FPS.
In addition to all these goodies, the Sony Alpha A57 has a 15-point autofocus system and enhanced object tracking features, and ISO, which has been increased to 16 000. Highly prized by Sony, the company claims that A57 has significantly improved the style and comfort for all photography fans. Sony also believes that the new Alpha A57 will bring in blazing fast response rates, enhanced artistic capabilities and other advanced features to the mainstream DSLR marketplace.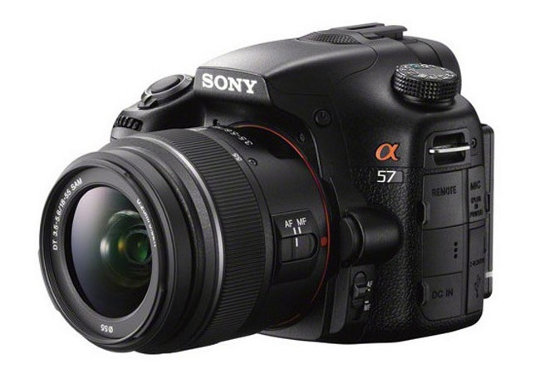 The new Sony Alpha A57 digital camera should be available on the market, starting next month for 800 USD as a kit (model SLT-A57K) with an 18-55 mm lens or in body only form for 700 USD (model SLT-A57). So in case you want one of them it's not a bad idea to start saving today.
Source: Gizmocrave