The new Hasselblad CFV-39 digital back, custom built to match the design and functionality of Hasselblad V cameras, turns every V camera into an easy-to-use digital workhorse.
The 39-megapixel back, with a sensor twice the size of premier DSLRs, features two capture modes and a new digital lens correction technology for Carl Zeiss lenses, powered by Mac- and Windows-compatible Phocus image processing software.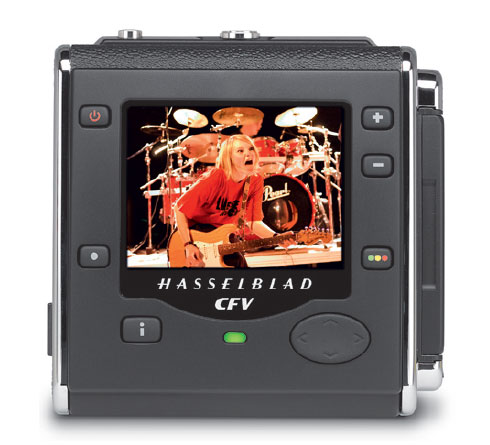 "Quickly and easily, the Hasselblad CFV-39 can transform a V System film camera into a high-performance digital camera," says product manager Peter Stig. "Just snap on a charged battery, insert a CF card, add the back, and you're ready to shoot."
Among the CFV-39's features and capabilities:
~ The Hasselblad Natural Color Solution offers a generic profile that delivers true colors right out of the box.
~ All V System cameras operate cable-free. The 202 FA, 203 FE, and 205 FCC are fully supported. Other 200 and 2000 series models can be used with C-type lenses only.
~ All F and FE lenses work seamlessly with the CFV-39 using 202FA, 203FE and 205TCC/FCC (camera requires slight modification).
~ There are two selectable image formats: square (29 megapixel, 5412×5412) and rectangular (39 megapixel, 5412×7212 pixels).
~ The sensor is 100 percent larger than a full-frame 35mm DSLR sensor.
~ Image storage options include using a CF card for untethered operation or computer hard drive for tethered operation.
~ A Hasselblad raw file format, 3F RAW (3FR), ensure that images captured with Hasselblad digital products are quickly, effectively, and safely stored on the available media.
~ The 3FR files can be opened directly in Adobe Photoshop CS4, in Aperture on Mac OS-X, and converted directly into Adobe's DNG (Digital NeGative).
~ Hasselblad image files carry a full set of metadata, including capture conditions, keywords and copyright, facilitating image asset management solutions.
~ Fits traditional view cameras: with the V camera interface plate for mechanical attachment and the flash sync connection to trigger digital capture.
~ Capture rate of 1.4 sec per capture with 39 captures per minute.
~ ISO speeds range from 50 to 800.
~ H camera owners can gain full access to V lens DAC correction by using the CF lens adapter.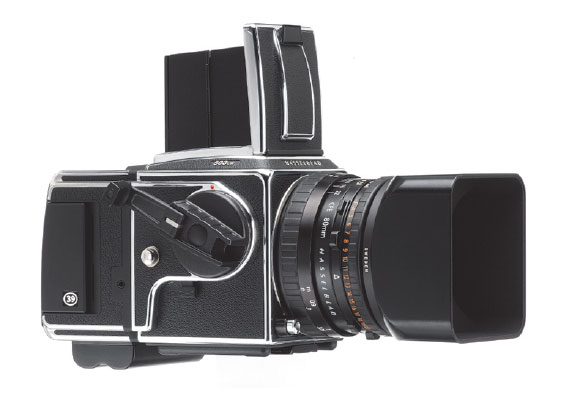 "The Hasselblad CFV-39 brings an ultra-high level of integration, flexibility, and image quality to the professional photographer who needs the best for mobile and studio shooting," says Peter Stig.
Source: Hasselblad