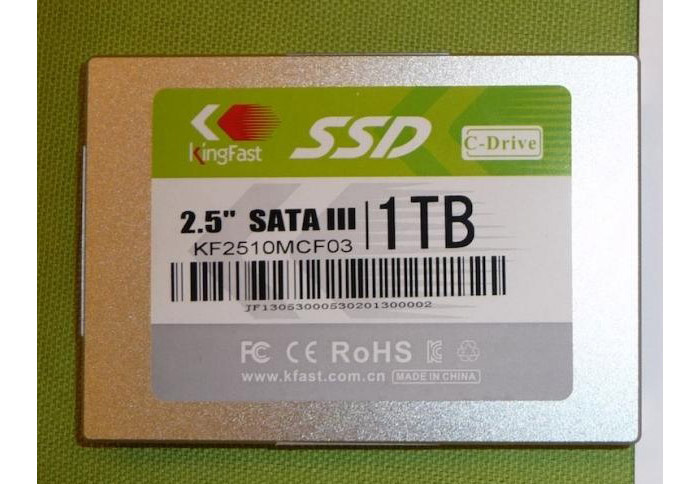 The Chinese company KingFast, specializing in solid-state drives, has unveiled a SSD with a total capacity of 1 TB. The drive looks like any other SSD and carries the C-Drive product name.
The C-Drive arrives in the usual 2.5-inch form factor being 9.5 mm thick and packs two 512 GB SSD subunits in RAID 0 for total capacity of 1024 GB. The drive supports all modern technologies including SATA 3.0 and TRIM and comes with two LSI SandForce SF-2281 controllers with each one of them commanding one of the two 512 GB subunits. Due to the implemented RAID 0 configuration the C-Drive reaches 559 MB/sec of read speed and 532 MB/sec of write speed, which is a bit of a bottleneck when it comes to SATA 3.0.
KingFast has not mentioned the pricing of the new C-Drive SSD.
Source: Techpowerup