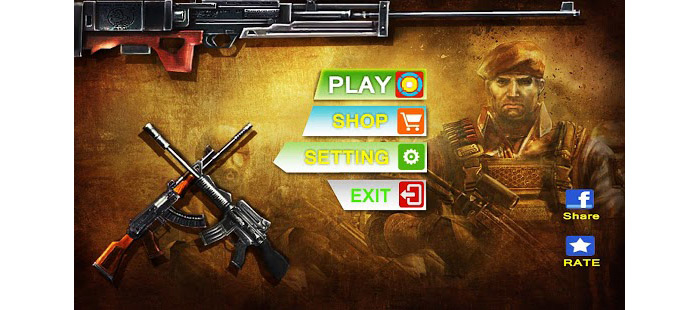 Gun Strike: Shooting War 3D says everything you need to know about this free Android game. It is a 3D shooter that looks very much like Counter-Strike but is good enough to keep you in front of your Android device for a while.
This game puts you in the shoes of a soldier whose goal is to eliminate the bad guys. You can choose your weapons but some of them cost in-game money. Even then you have in-game power-ups, ammunition and grenades. There are three maps that you can choose between – a map that puts you in an icy labyrinth, another one in the desert and a city map. The game allows you to adjust the sensitivity and the number of the bad guys too so that you won't feel overwhelmed. So find the baddies and eliminated them.
The game, however, has its drawbacks. First, the controls are difficult and you will have to spend some time to learn how to navigate this game. Second, it is full of ads and they are really annoying.
If you are a fan of 3D shooters and you have the will to learn how to play this game then you will surely have some good time. If not then maybe Gun Strike: Shooting War 3D is not for you.
Find this app here.