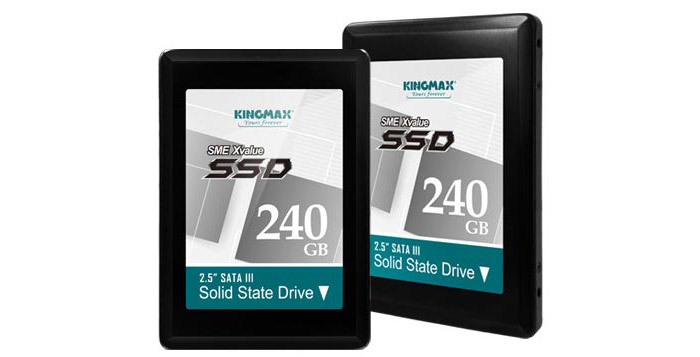 In an attempt to incite people with older systems relying on mechanical hard drives to upgrade to solid-state drives Kingmax has offered a new budget-oriented family of SSDs known as SME Value.
The name says it all – these new SSDs target budget-oriented users but they still offer something for everyone. The SME Value line supports the latest SATA 3.0 standard, have lowered power consumption and rely on AES-256 encryption. The drives also use BCH ECC technology for improved drive reliability and reach 540 MB/sec of read speed and 300 MB/sec of write speed. Available in capacities of 60 GB, 120 GB and 240 GB the new SME Value SSDs offer 1.2 million hours of MTBF.
The pricing of the new SSDs by Kingmax is unknown.
Source: Kingmax