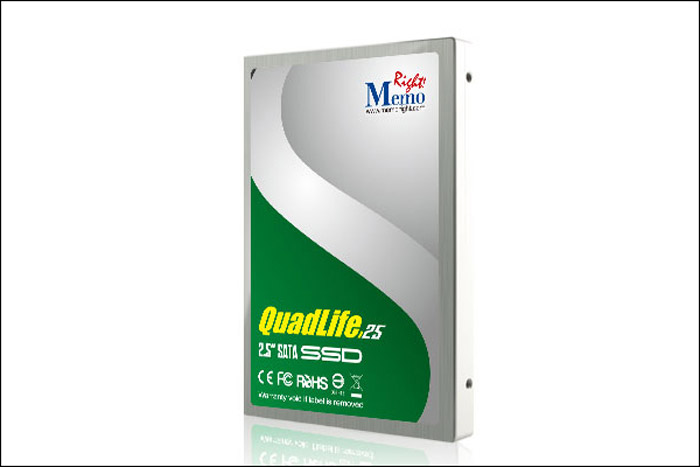 Memoright isn't the most popular brand name when it comes to SSD drives but the Taiwanese company has managed to release a new line of SSDs dubbed QuadLife that promise four times longer lifespan than regular SSDs.
Designed to serve in cloud computing systems, servers and powerful computers the QuadLife line comes in a 1.8-inch form factor that offers 220 GB of storage and in the usual 2.5-inch form factor that offers 265 GB and 530 GB of capacity – all connected thanks to a SATA 2.0 interface. The SSDs boast read/write speed of 210 MB/sec and 220 MB/sec respectively and reach 29 000 IOPS and 12 000 IOPS of read/write speed.
Apart from these tech specs the most peculiar feature of the new SSD line is its longevity – the drives feature Memoright's own Endurance Write technology that optimizes the drive operations and allows for a fourfold increase in the MLC NAND flash life. The drives also support the company's InDrive UPS that does not allow data loss when power suddenly goes off and the Security Erase and Hardware Erase technologies that completely erase data with no way of restoring it – in case of need.
Pricing is unknown.
Source: Memoright