Consumers are taking their notebook and netbook PCs everywhere these days and can now work or play wherever they go with three new Microsoft BlueTrack Technology products: the Wireless Mobile Mouse 6000 featuring Microsoft's first nano transceiver, the full-sized ambidextrous Wireless Mouse 5000, and the sleek mouse and keyboard combo Wireless Desktop 3000.
With these new products consumers can work with confidence on more surfaces than ever- from a granite kitchen countertop to the living room carpet. Microsoft Hardware continues to deliver technology innovations that meet consumer needs – from optical technology one decade ago to BlueTrack Technology today.

"Microsoft Hardware has always been at the forefront of innovation – from the creation of optical technology 10 years ago to the launch of the world's first Bluetooth desktop in 2002, and now with BlueTrack Technology," said Debbie Uttecht, product marketing manager for Microsoft Hardware. "We firmly believe BlueTrack Technology gives you the ability to work virtually anywhere your PC does and will be the tracking technology of the future. We are excited to extend it down our product line."
Award-Winning BlueTrack Technology
Tech savvy consumers want the latest and greatest technology available, and that is exactly what Microsoft's proprietary BlueTrack Technology delivers. Unveiled last fall, the technology works on more surfaces than both optical and laser mice,2 including smooth and shiny surfaces such as granite and marble. In addition, the technology enables reliable mouse tracking even on difficult surfaces such as carpet. The success of BlueTrack Technology has already been noted around the industry. The technology has received awards including the Popular Science Best of What's New award and the CNET Editors' Choice Award.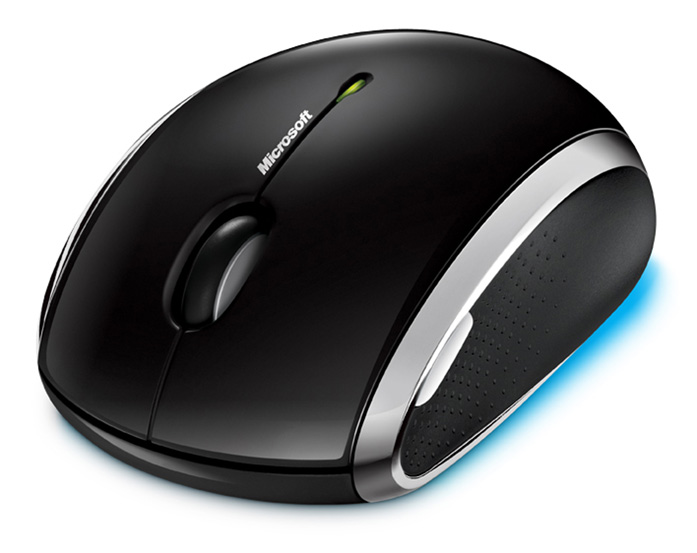 Go Anywhere
The first new mouse to join the award-winning BlueTrack Technology family is perfect for using on the go. Featuring a sleek, ambidextrous design with chrome accents, the Wireless Mobile Mouse 6000 introduces Microsoft's first nano transceiver. Sticking out only 0.8 centimeters from the USB port, the transceiver can easily remain plugged into the computer or be stored conveniently right in the mouse. The other new mouse launched today, the Wireless Mouse 5000, is also ambidextrous, providing full-sized comfort in either hand with a snap-in transceiver that lets consumers take it on the road.
Keyboards Go Blue
The first desktop to feature BlueTrack Technology – the Wireless Desktop 3000 – will turn heads with its stylish design. Paired with the Wireless Mouse 5000, the keyboard's compact footprint, reliable 2.4 GHz wireless technology, and plug-and-play minitransceiver make it a great notebook PC companion. The keyboard also features quiet touch keys, a thin-profile design and a soft-touch palm rest. This keyboard will also be available in a stand-alone version, called the Wireless Keyboard 3000.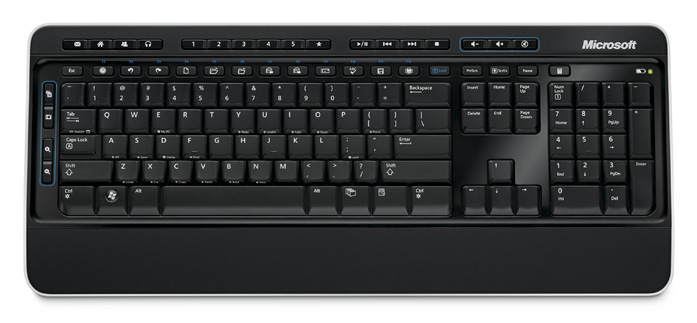 Buy.com BlueTrack Contest
BlueTrack Technology has opened the door for devices that work on all types of new tracking surfaces, and consumers now have the opportunity to win these new products and more with the Buy.com BlueTrack Contest, which runs today through June 2. Five random entries will win a Microsoft Blue Prize Pack, which includes the Wireless Mobile Mouse 6000, the Wireless Desktop 3000, a Marine Blue Arc Mouse and a Cool Blue LifeCam VX-5000. More information on the contest and prizes can be found at http://www.buy.com/specialty_store_5/microsoft-bluetrack-drawing/67208.html.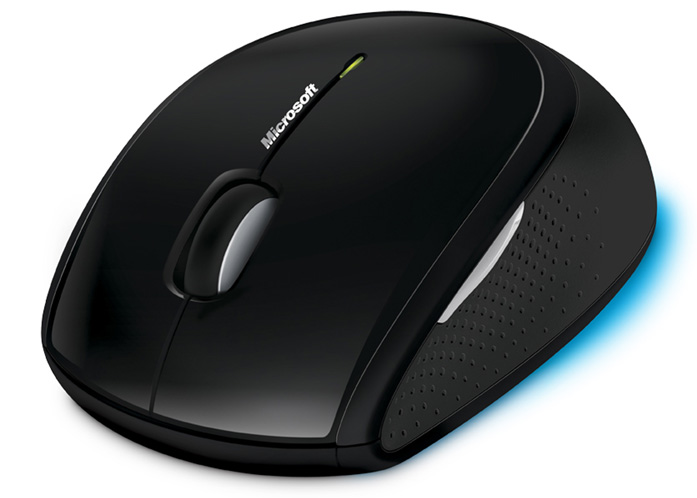 Availability
The Wireless Mobile Mouse 6000, Wireless Mouse 5000, Wireless Desktop 3000 and Wireless Keyboard 3000 will be available in June for the estimated retail prices of $49.95, $39.95, $69.95 and $39.95, respectively.3All products will be backed by a worldwide three-year limited hardware warranty from Microsoft. More detailed information about BlueTrack is available at http://www.microsoft.com/hardware.
Source: Microsoft