The Christmas mood is in the air already and Team Group has decided to take advantage of this situation by launching no less than four seasonal USB 2.0 flash drives. Featuring winter and Christmas themes, the drives will keep you happy and full of dreams for the holiday season.
The four drives belong to two models – Team T134 and T123 – and for the first time they come with a micro movie titled "There's a Happiness Called Memory". The main story line of this movie brings up that the memory of happiness can last forever – all in the new winter exclusive Christmas USB flash drives.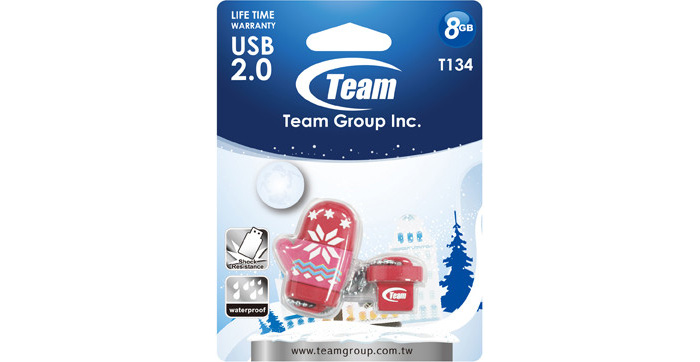 The new T134 USB flash drive comes in light and cozy colors – dazzling green and gentle pink and features snowy white coating. The flash drive comes with a glove-shaped chassis and is not only a great Christmas gift but also a way to show that you are thinking of someone's well being and warmth during the cold and dark winter months. The T123 features a fun and gorgeous design and comes with brushed finish and bright diamond cut finish. The device offers two colors – Christmas red and bright blue and both colors are laser engraved with Christmas trees and snow flake patterns.
Enough about the looks. The drives feature three capacities – 8 GB, 16 GB and 32 GB and all of them are shock-proof, dust-proof and waterproof. No word on pricing.
Source: Team Group