OWC has released a record-breaking consumer SSD drive that boasts an unseen capacity of 960 GB.
Most other consumer-oriented SSDs reach just 512 GB of capacity but the latest OWC Mercury Electra 3G SSD drive achieves 960 GB of storage capacity using a rather simple trick – RAID 0. The drive itself consists of two 512 GB SSD drives, connected in RAID 0 and managed by two SandForce SF-2181 controllers.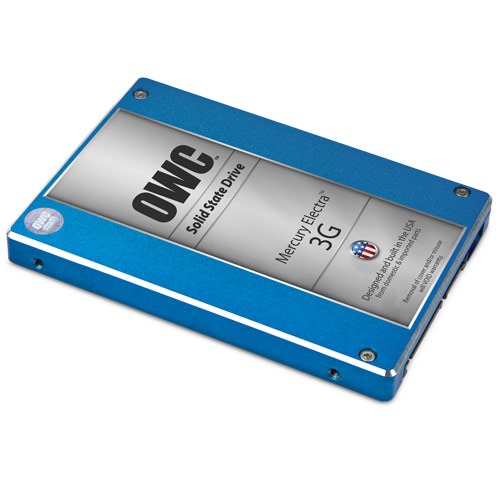 The OWC Mercury Electra 3G SSD's real capacity is 1024 GB as you may have noticed by now, but some of the space is dedicated to RAISE and some other for spare area. Speed-wise the new drive reaches 254 MB/sec of sequential read and 250 MB/sec of sequential write but OWC did not provide any data on the random read/write speed.
Another limitation is that the drive uses the older SATA 2.0 interface but OWC said this was forced by some architectural limitations caused by the drive design.
The 960 GB Mercury Electra SSD drive is now available for 1270 USD.

Source: Anandtech