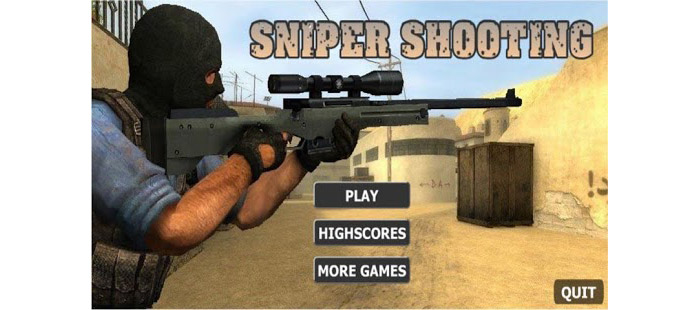 Sniper Shooting by developer DevHouse is one of these games that you would like to have on a lazy day but you never seem to be able to find. Weighing in at just 2.5 MB this application offers you some quick shooting and excellent relaxation – especially when you don't feel like playing more complicated games.
As expected you are an expert sniper shooting some bad guys who look like terrorists. You have a simple sniper rifle but you never zoom in – instead you point the gun at the bad guy using your finger and then you shoot. You are given limited ammo so aim carefully – once you shoot all the rounds the game ends and you are given statistics as to how well you did on this level. The game also includes a few more levels just to not bore you that quickly.
So here it is – Sniper Shooting does not require that much memory, that much thinking and that much effort – which makes the game a perfect choice when you just wish to shoot when you have nothing else to do (or play).
Sniper Shooting is right here.