Sony Optiarc America announced a slim, lightweight external Blu-ray Disc rewritable drive suitable as an addition for notebooks, netbooks or desktop PCs.
The new Sony's BDX-S500U burner has a a USB 2.0 interface, it is capable to writes single BD-R media at up to 6X and dual layer BD-R media at 4X speed and even supports Blu-ray 3D playback. In the box Sony also include a one 25GB BD-R blank disc and CyberLink's Media Suite 8 for capturing, authoring, editing, backing up, data writing and playing Blu-ray Disc movies. It will be available starting this month for around $200.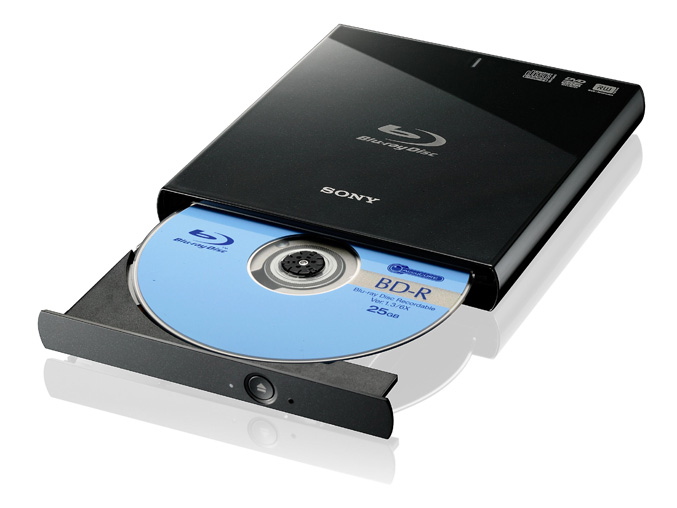 The drive also records standard 4.7GB DVD+/-R discs at up to 8X speeds, 8.5 GB DVD+/-R Double/Dual layer at up to 4X, DVD+RW at up to 8X, DVD-RW at up to 6X, CD-R at up to 24X, CD-RW at up to 16X, and supports DVD-RAM recording at up to 5X speeds.