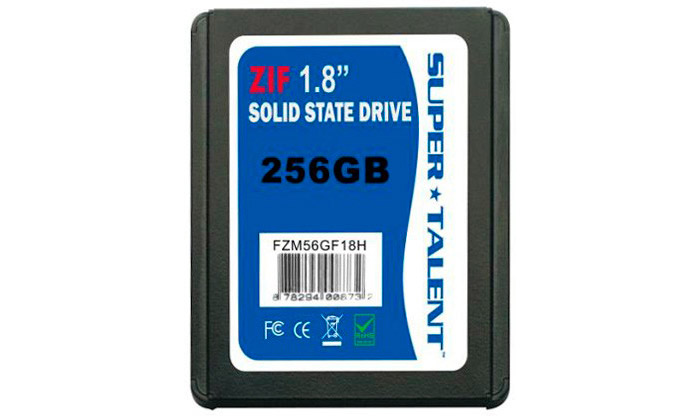 The US maker of memory devices Super Talent Technology has announced that it will ship the new DuraDrive ZT3 family of solid-state drives. The devices sport a 1.8-inch form factor and come with an IDE/ZIF-40 interface.
The family includes five members based on MLC and SLC NAND flash memory. The capacities offered include 16 GB, 32 GB, 64 GB, 128 GB and 256 GB. All devices measure 52 x 70 x 5.1 mm and sport 128 MB of cache memory, reaching 125 MB/sec of read speed and 110 MB/sec of write speed. In addition they support ECC/EDC technologies and offer high durability being able to work in extreme conditions.
The pricing of the DuraDrive ZT3 family is still unknown.

Source: Super Talent