TRENDnet rolls out a new wireless N USB adapter, which will come handy for those, who wants to upgrade their laptop and desktop connectivity with faster 450 Mbps speeds.
TRENDnet claims that the new TEW-684UB device is the the world's first 450 Mbps Dual Band wireless USB adapter on the market. It feature Multiple Input Multiple Output (MIMO) antenna technology, WMM Quality of Service (QoS) technology for prioritizing the traffic of gaming, Internet calls, and video streams. The adapter can quickly connect to a 450 Mbps 2.4 GHz or 5 GHz wireless network with the convenience of one-touch Wi-Fi Protected Setup (WPS).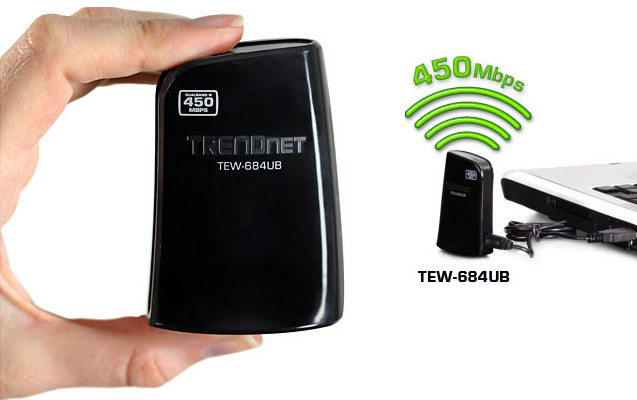 TRENDnet's TEW-684UB 450 Mbps Dual Band Wireless N USB Adapter is backed by a three year warranty and  is available for $79.99.