TRENDnet has released two new Internet Cameras for security needs, featuring 330 degrees side-to-side rotation and up-and-down 120 degrees tilt capabilities,  plus auto focus,  ten times optical zoom and 16x digital zoom.
The new ProView Wireless N Pan/Tilt/Zoom Internet Cameras can record H.264 704 x 480 (at 30 fps) formats and also can stream lower resolution 176 x 122 video (at 5 fps) to a compatible 3GPP mobile device. They are equipped with micro-SD card slot, an infra red filter for night vision capabilities, built in microphone, a port to connect third party speaker and come with wall / ceiling mounting kits.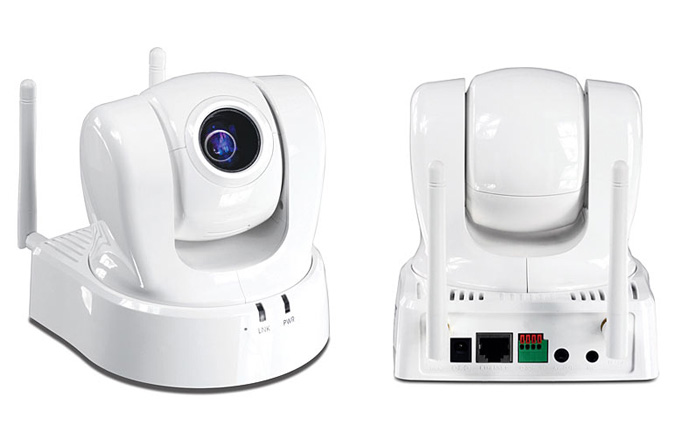 The ProView Wireless TV-IP612WN model features wireless 802.1n technology, motion detection recording, email alerts, scheduled recording sessions, H.264 and MPEG-4 compression, 2-way audio, pan/tilt auto patrol, input/output ports, and maker says that is ideal for home, small office, and business use. It will cost you $999.99.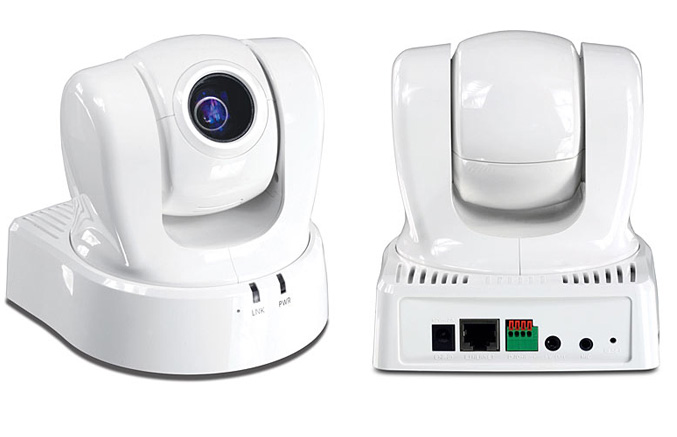 The other model TV-IP612P($899.99) has same functions, but instead of wireless it  features Power over Ethernet (PoE) technology, which means that you don't need to install this camera near a power source, power and data are received through a single Ethernet cable using PoE technology, but for convenience TRENDnet  included and power port too.