Garmin today unveiled the first GPS wristwatch designed specifically for golf and capable todisplays precise yardages to the front, back and middle of greens.
The Tiger Woods best friend is rugged and waterproof, weighs only 1.8 ounces, has an ultra-thin backlit display, and a rechargeable lithium-ion battery that lasts up to eight hours in GPS mode and up to three weeks in watch mode. The Garmin's Approach S1 can measure individual shot distances and comes preloaded with 14,000-plus U.S and Canadian courses.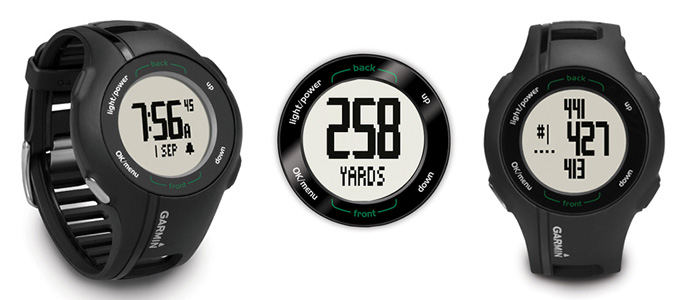 The sport watch also feature an odometer to tell you how far you traveled, it is capable to provide three distances to each hole, when a course is selected and also those details being updated automatically and adjusted depending on the angle of approach. During the course of play, Approach S1 displays the hole number and par, and it automatically transitions from one hole to the next. And last but not least you can use it to get you up in the morning.