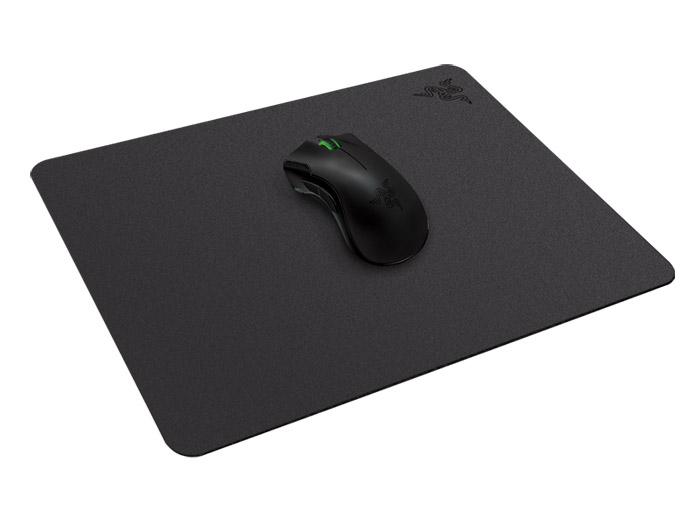 The US high-end gaming hardware maker Razer has introduced its latest 2012/2013 line of mouse pads, which includes the Razer Invicta, Razer Manticor, Razer Destructor 2 and Razer Megasoma 2. The new mats are optimized for all kinds of mice including optical, laser and dual-sensor ones.
Razer Invicta is here to replace the Razer Vespula and counts on meticulous control and ultra-fast mouse speed surface. The product features SPEED surface for fast mouse movements, CONTROL surface for precise mouse movements, an optimized surface coating for highly-responsive mouse tracking and a robust aluminum baseplate – all in a mat that measures 255 x 355 x 4.5 mm. The Razer Invicta will become available in Q4 2012 for a price of USD 59.99.
The Razer Manticor will capture your heart with design and usefulness. The new mouse pad has been produced of a single sheet of aircraft-grade aluminum and offers one of the best and smoothest glides for your mouse. In addition the Razer Manticor comes with a specially treated reactive coating that makes aiming and shooting easier than ever. The Razer Manticor measures 255 x 355 x 2.2 mm and will be available in Q4 2012 for a price of USD 49.99.
The Razer Destructor 2 is the successor to the Razer Destructor and offers optimal reflective quality for the next generation of mouse sensors. It comes with an optimized surface coating for highly responsive tracking, micro-textured finish for balanced gameplay, non-slip rubber base and measures 255 x 355 x 2.2 mm. It will be available this quarter for a price of USD 39.99.
Finally Razer has prepared the Megasoma 2 mouse pad – it is built from a highly stable silicon surface that combines the precision of a hard mat with the elegant comfort of a soft one. It also features a specialized texture design for comfort and precision, a durable anti-static and anti-fraying surface and a non-slip rubber base. The mouse pad measures 230 x 350 x 2.3 mm and will sell for 39.99 USD when it becomes available this quarter.
You can also pre-order your new Razer mouse pad online now at Razer's web site.
Source: Chiploco.com