The gaming peripherals specialist Razer, once again outs a high-end product for gamers, who want superior tracking precision – the Razer Ironclad. The new gaming mouse mat is build of aluminum body that prevents warping and guarantees durability.
Razer Ironclad measures 320mm (length) x 270mm (width) x 2.5mm (height), providing an extra-large mousing area for gamers who prefer wide sweeping movements. Has a anodized aluminum unibody construction for enhanced durability, smooth sandblasted surface and non-slip rubber base, that ensures the mat stays put during the most intense of gaming sessions and comes with a carrying case for added mat protection and portability.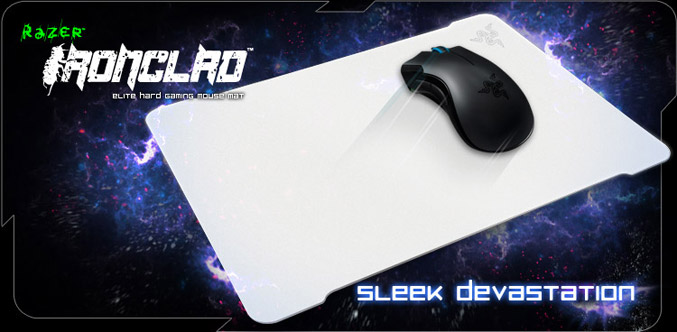 From Razer claims that the mat features "just the right amount of friction to deliver the precise targeting you need to eradicate all competition with sharpshooting accuracy without abrasive results."
The Ironclad mat will be available later this month for $59.99 / €59.99.