Modern gaming has many sub-genres with racing being one of them. In order to experience racing games best, however, you need specialized hardware in the form of racing wheels and even pedals. When it comes to this hardware Logitech is perhaps one of the brands you would think of. Why not – the company had its G27 racing wheel and it was a hit. The problem? The G27 has been around for five years and this is lot of time!
Fortunately Logitech is back with not one but two offers for racing wheels. This definitely compensates the 5-year long waiting period but it remains to be seen whether the newcomers will fill the place of the G27. Speaking of them the two new racing wheels are called G29 and G920 but they are not for everyone – the first model works with PlayStation 3 and PlayStation 4 gaming consoles only, while the G920 is designed for PC and Xbox One racers.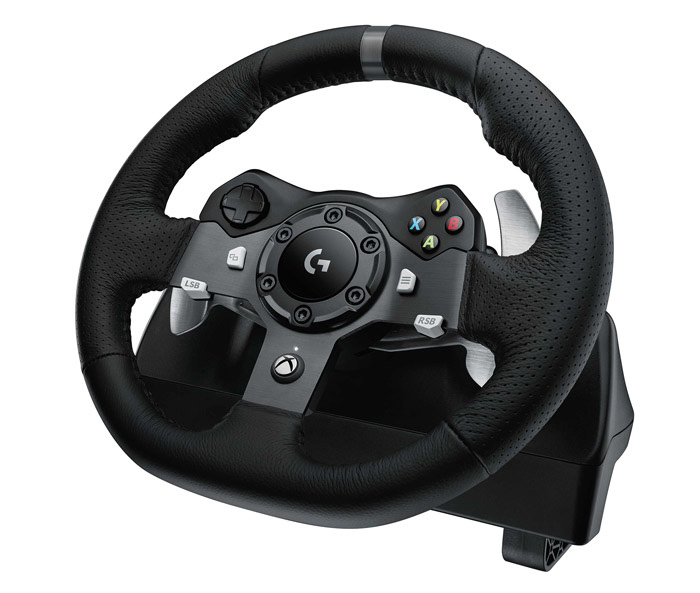 Despite these differences both racing wheels share a lot of the tech specs. They are equipped with dual-motor force feedback, 900-degree steering, helical gearing and anti-backlash hardware. In order to make the wheels feel classy Logitech has also equipped them with hand-stitched leather for the wheel, stainless steel paddle shifters and steel ball bearings, which will help them withstand very heavy use. As to the pedals on the floor, the racing wheel kits feature separate, floor-mounted three-pedal units that will make you feel like you are driving a real car. Sadly for racing games fans the six-speed shifter, which used to come standard with the G27 has now become optional. The good news is that it comes with a hand-stitched leather shift boot and knob and push-down reverse but even then you will have to pay extra for it.
All is good but how much do the G29 and G920 cost? The G29 will be available in July of this year for USD 399.99, while the G920 will hit stores only in October 2015 and it will cost the same. The optional driving force shifter will require an additional USD 59.99 to this price. Fortunately for budget-oriented gamers the previous generation G27 is still available online for around USD 240.
Source: Hot Hardware