ASUS, a leader in the production of LCD monitors, is proud to unveil an array of innovative and energy-efficient LCD monitors that are geared not only to provide convenience to the user, but also protect the environment. These LCD monitors represent a leap forward in LCD manufacturing, and combine contemporary styling and user-centric innovations to deliver uncompromising performance.
EzLink Series – Work Smarter and Faster with Wireless Connectivity
The ASUS Wireless LCD Monitor is a breakthrough in user-centric design, providing professionals with a minimalist approach in terms of connecting a monitor to a desktop or notebook. The new generation EzLink technology enables users to connect displays either via Wireless Host Controller Interface (WHCI) or Wireless USB HWA (Host Wire Adapter) which delivers the same performance as a conventional display.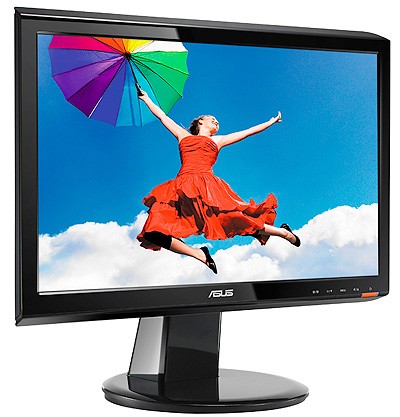 Energy-efficient Green Monitor VH192C and VH196
Consistent with the objectives of Green ASUS—an initiative committed to protecting the environment in areas such as design, procurement and manufacturing—ASUS has developed the energy-efficient VH192C and VH196 LCD monitors. These monitors are designed with the environment in mind—utilizing low levels of mercury during construction and just two lamps to save more than 20% in power consumption. An advanced optical film provides brilliant image performance without sacrificing brightness, and the Aspect Control technology delivers a 4:3 aspect ratio or full screen playback for sharp, vibrant and distortion-free images. The ASUS VH192C also incorporates the Color Shine glare-type panel that enriches image color density and saturation, clarifies borders and further improves image clarity.
Specifications are subject to change without prior notice. Please visit www.asus.com for more details.
ASUS at CeBIT 2009
For more details about our highlighted products, please come visit us at Hall 26, Stand D39 from March 3rd to 8th, 2009.
Source: Press Release