Bondi Digital make a special offer for collectors, they intros a pocket-sized 250GB hard drive that contains every issue of Playboy magazine, from the first iconic Playboy featuring Marilyn Monroe in December 1953 to 2010.
The Playboy Cover to Cover Digital Archive packs over 650 issues and more than 100,000 pages covering a span of 56 years. The USB powered portable hard drive has an aluminum enclosure with Playboy Logo on it, measures 3" x 5", offers 5,400 RPM, it is hot swappable and allows users to search, view, explore and organize the entire archive of digital editions. The price is set at $299.95.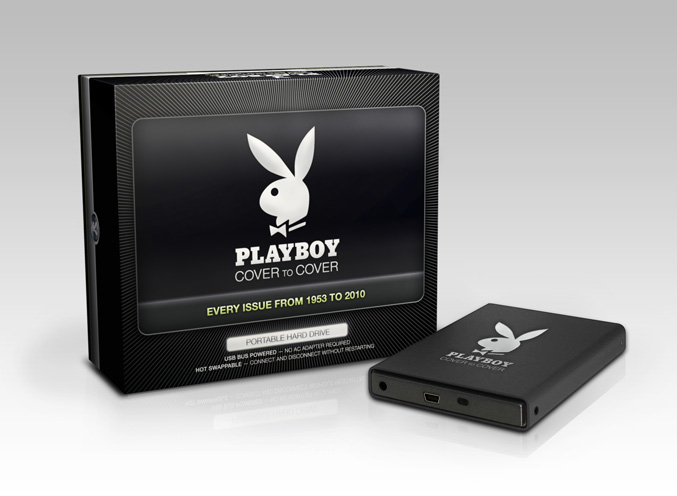 Is that a Hard Drive in Your Pocket or Are You Just Happy to See Me?