A-DATA Technology Co., Ltd., the worldwide leader in DRAM modules and Flash application products, recently launched its 500 series 2.5" SATA II S592 SSD, a highly anticipated product that is compatible with Microsoft® Windows® 7.
Taking advantage of the latest technical breakthrough, the S592 adopts new controller design and utilizes mobile SDRAM as cache to decrease data access time, enables the SSD to quickly access and seek the data. In terms of performance, S592 achieves a sustained read rate at 230MB/sec and write rate at 170MB/sec with an impressive performance of 6,740 IOPS at sequential read and 2,851 IOPS at write.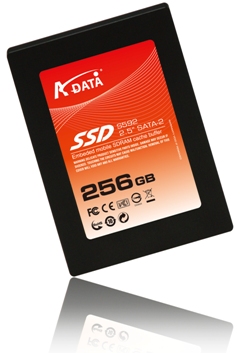 Low in power consumption and better kinetic shock resistance, S592 is ideal for business warriors who are on the road all the time. Work anywhere and not worry about the loss of important data when it is accidentally dropped. With S592, one can experience the speedy start up time within 20 seconds when operating on Microsoft® Windows® 7 platform.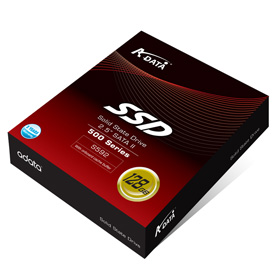 Being fast in data seeking, overheat worry-free, lightweight, power efficient, and complete silent, the 2.5" SATAII SSD 592 boosts system performance and enhances user experience tremendously. Now available at worldwide channel in capacities of 32GB, 64GB, 128GB, and 256GB, the 500 series SSD S592 surely is a great data storage solution offered at a friendly price. Moreover, knowing the importance of computer security and privacy, A-DATA offers free download of Norton Internet Security 2009 (60-day trial) for customers who have purchased any of A-DATA's products. For more information, please visit www.adata-group.com.
Features:
Capacity : 32GB 64GB 128GB 256GB

Connector Type : 7+15 pin SATA II

Form Factor : 2.5″

Cache buffer : SDRAM

Flash Type : MLC

Performance :

Sequential Read up to 230 MB/sec

Sequential Write up to 170 MB/sec




32GB performance

Read : Up to 230MB/S

Write : Up to 150MB/S




64GB performance

Read : Up to 230MB/S

Write : Up to 150MB/S




128GB performance

Read : Up to 250MB/S

Write : Up to 170MB/S

Source: A-DATA