Taiwanese memory module and ssd manufacturer G.Skill, comes up with three new Phoenix Pro series solid state drives, based on SandForce SF-1200 SSD controller, the new propose including 40GB, 80GB and 160GB models.
The 2.5″ form factor Phoenix Pro SSDs feature SATA II interface, TRIM support, 4k random write speed up to 50,000 IOPS and have Max Read/Write speeds of 285MB/sec 270MB/sec, all G.Skill Phoenix series SSD come with a three year warranty, unfortunately aren't yet available.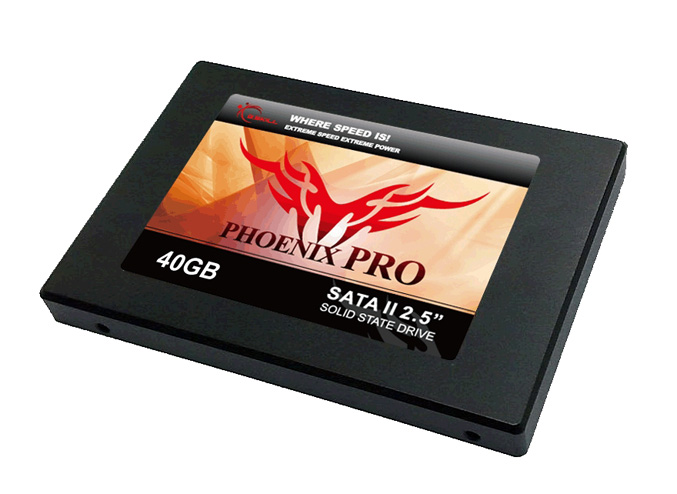 " After impressing the G.Skill engineering team, the extremely high performance of the Phoenix Pro 40GB drives in RAID 0 offers the ultimate price : performance package, along with the additional benefits of SSDs. " said Benson Chun, Senior Product Manager at G.Skill. The benchmark result shows the impressive performance of two Phoenix Pro 40GB drives in RAID 0.