Kingston Technology Company, Inc., the independent world leader in memory products, today announced it is adding 8GB dual-channel HyperX® memory kits in support of Intel's new LGA1156 Core i5™ and Core i7™ systems. The DDR3 XMP-ready kits are available in 1600- and 1333MHz frequencies and run at a low 1.65 volts.
The 8GB memory kits help increase overall system performance in 64-bit operating systems including Windows Vista® and the upcoming Windows® 7. System builders and ultra-enthusiasts who deploy 8GB of Kingston® dual-channel memory will find performance increases in such tasks as running virtual machines, video encoding and graphics-oriented applications.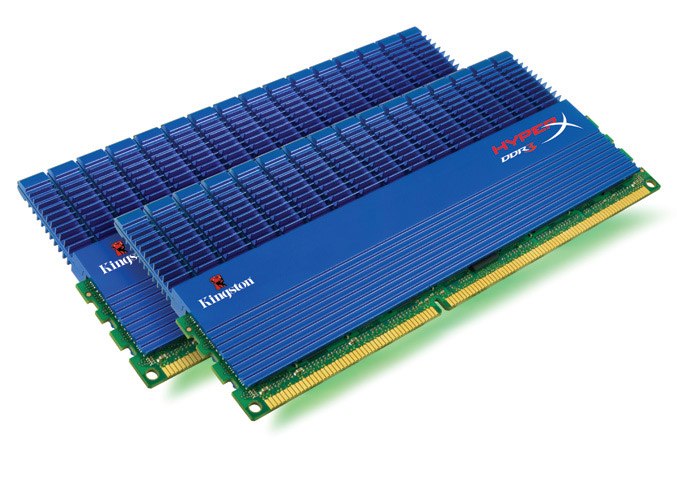 The 8GB kits are the latest additions to the entire family of Kingston's Core i5 and i7 memory solutions. Since late August, Kingston has been shipping 4GB kits in 2133-, 2000-, 1600- and 1333MHz frequencies.
Kingston HyperX 8GB DDR3 Dual-Channel 1.65 volt Specifications
Part Number
Capacity and Features
MSRP (U.S. only).
KHX1600C8D3K4/8GX
8GB 1600MHz (CL8-8-8-24 @ 1.65v) kit of 4 optimized for XMP
$ 255.00
KHX1333C7D3K4/8GX
8GB 1333MHz (CL7-7-7-21 @ 1.65v) kit of 4 optimized for XMP
$ 240.00
Kingston HyperX memory is backed by a lifetime warranty and free 24/7 technical support. For detailed information please visit the Kingston Web site at www.kingston.com.
Source: Kingston