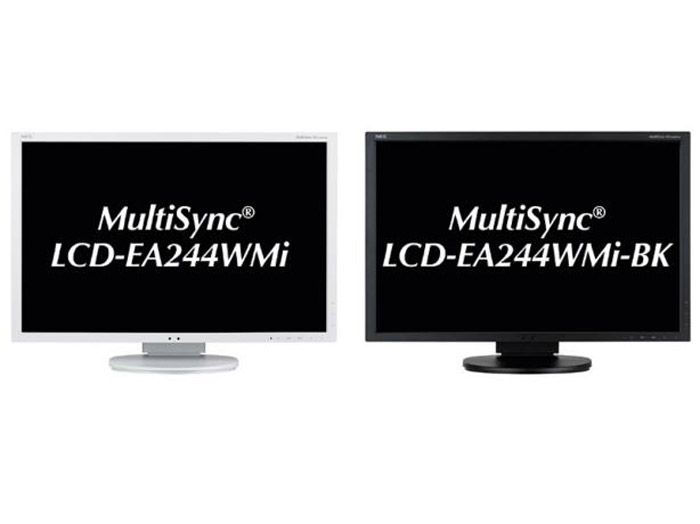 The Japanese NEC is getting ready to start the sales of a new 24.1-inch IPS monitor that goes by the name of EA244WMi.
The new monitor will weight 7.6 kilograms and will work at Full HD resolution (1920 x 1080 pixels). Available in white and black, the NEC EA244WMi will offer 350 cd/m2 of brightness, dynamic contrast ratio of 25 000:1, 6 ms of response time and viewing angles of 178 degrees (both horizontal and vertical). The monitor also comes with two built-in 1W speakers. Maximum power consumption reaches 46 watts but goes down to 21W and 16W with EcoMode settings.
As to connectivity the NEC EA244WMi offers DisplayPort, DVI, HDMI and Mini D-Sub ports, four USB 2.0 ports and 3.5 mm audio jacks as well as a stand that allows the user to adjust height and the viewing angle for better experience.
The NEC EA244WMi will sell for USD 530 when it hits the market on January 15.

Source: Guru3D