ViewSonic Corporation has presented three new Ultra HD computer monitors that can answer the needs of professionals, gamers and people who simply want to have some fun. The monitors are called VP2780-4K, VG2860mhl-4K and VX2475Smhl-4K and each one of them has a different task ahead.
"With more UHD content now available and consumers showing increased interest of using Ultra HD displays at work and at home, ViewSonic is harnessing two decades as a leader and innovator in displays to deliver a complete portfolio of Ultra HD monitors," said Kenneth Mau, senior product marketing manager at ViewSonic Corp.
The ViewSonic VP2780-4K is the flagship model of the three. It is designed for people who work with multimedia applications such as photography, video editing and graphic design and comes with a 27-inch Ultra HD LED display that works at 3840 x 2160 pixels at 60 Hz. The monitor offers Super IPS panel technology, support for 1.07 billion colors and Delta E≤2 technology and delivers accurate color performance for wide-angle viewing. In addition the VP2780-4K offers HDMI 2.0, dual MHL, one DisplayPort jack and 4-port USB 3.0 connectivity meeting your future needs well ahead of time. The VP2780-4K is available now for USD 1091 MSRP.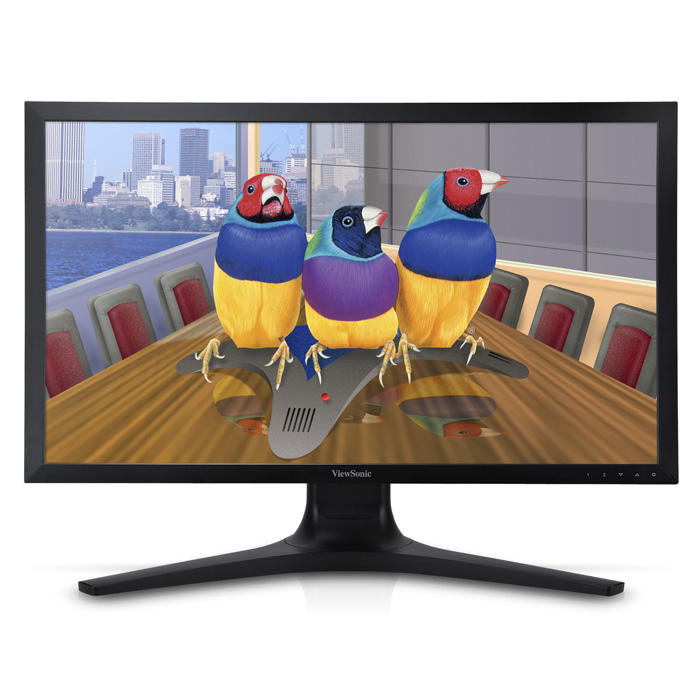 The VG2860mhl-4K is a 28-inch Ultra HD LED display that targets scientists, finance specialists and video surveillance professionals and sports 3840 x 2160 pixel resolution. Just like the previous model, the VG2860mhl-4K offers tons of connectivity options including mini DisplayPort, HDMI 1.4, DisplayPort 1.2a, MHL and DVI inputs and four USB 3.0 ports. In addition to these options users will be able to enjoy MultiPicture technology that allows them to simultaneously view up to four split windows for maximum productivity. The ViewSonic VG2860mhl-4K is available now for USD 885 MSRP.
Finally we have the VX2475Smhl-4K monitor that offers a 24-inch display at 3840 x 2160 pixels and targets people who want exceptional display entertainment experience. The display incorporates SuperClear PLS panel technology for wide angle viewing and 4 ms of response time. The connectivity options include DisplayPort 1.2a and MHL for flexible viewing of HD content and HDMI 2.0 connectivity for Ultra HD content at 60 Hz. The VX2475Smhl-4K will be available in May 2015 for USD 611 MSRP, which makes it a very affordable 4K monitor.
All three monitors come with ViewSonic's ViewMode technology that improves the monitor visuals with five preset user options including Text, Game, Movie, Web, and Mono and FlickerFree technology that reduces eye fatigue. All models also come with 3-year warranties and a promise for no dead pixels on arrival.
Source: ViewSonic