The rumors that users can overclock their Skylake processors by using BClk overclocking have turned out to be true – ASRock has announced a new technology called Sky OC that does exactly this.
The new technology requires an ASRock motherboard that uses the Intel Z170 chipset –it does not matter whether this is a cheap Z170 board (like Z170 Pro4/D3) or a high-end Z170 motherboard such as the Z170 OC Formula. All users have to do to use Sky OC is to install the latest motherboard BIOS, which dates December 15, 2015.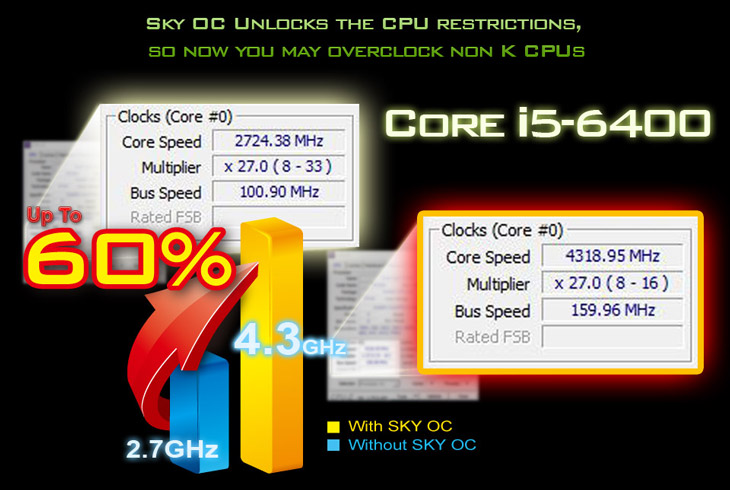 The new Sky OC technology allows owners of Skylake processors to overclock them by using the BClk clock generator. By using this technology ASRock has shown an overclocked Core i5-6400 processor from its default 2700 MHz (27 x 100 MHz) to 4318 MHz (27 x 159.96 MHz). Of course your results will vary depending on the CPU, motherboard and cooler used.
Despite offering Sky OC, ASRock says the company will not be liable for any damage caused when overclocking so act with caution and on your behalf.
Source: ASRock