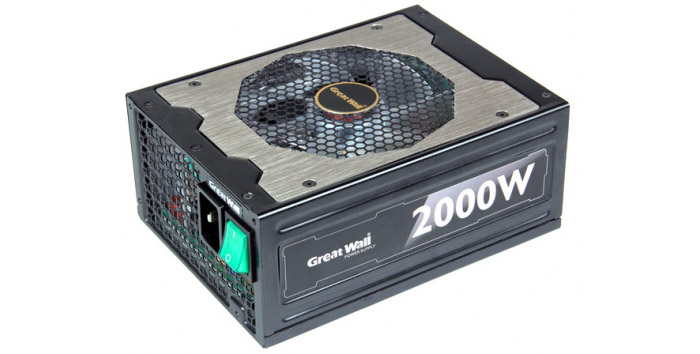 The Chinese company Great Wall has shocked the PC hardware community around the world by offering a super powerful 2000W power supply unit (PSU), known as GW-EPS2000DA.
The new PSU is housed in a chassis that is 200 mm long and can work at 180-240V where it offers 2000W of power and at 100-120V where it offers 1600W of power. The GW-EPS2000DA is fully modular and supports the 80 Plus Gold certificate, EPS12V v2.92, uses very high quality components and gets cooled by a large 140 mm fan. The PSU offers one ATX connector (20+4), four EPS12V (4+4) connectors, eight PCI-E (6+2) connectors, nine 4-pin molex jacks and twelve SATA Power connectors.
The only bad thing about the 2000-watt GW-EPS2000DA is its price – the PSU costs around EUR 490.
Source: Tomshardware.de