CoolerMaster has unveiled a bunch of new products that belong to the new Master line of CM products. The new Master products include power supplies, CPU coolers and a new chassis, which enables system builders to equip a modern PC with CoolerMaster hardware from the ground up.
We'll start with the chassis first – called MasterCase 5 the chassis is very beautiful and allows users to customize it in almost any way. The MasterCase 5 is an ATX full tower that can be custom-ordered with any combination of drive bays, front and top panels, built-in fans, side panels and more. The MasterCase 5 supports multi-GPU configurations as well as tons of drives and an enterprise-grade PSU. No word on pricing or when you can get this beauty but it will soon be available for grabs.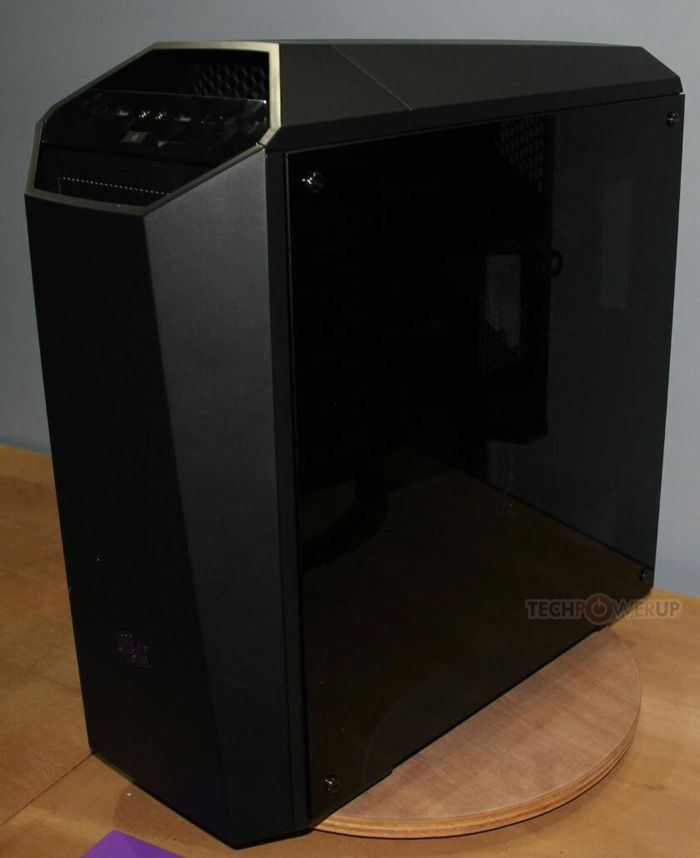 A PC without a power supply unit is nothing but a combination of hardware parts and that's why CoolerMaster has unveiled the MasterPower line of smart PSUs. The new line offers 80 Plus Titanium efficiency, a fully modular design, a fan that spins only when a certain temperature/load threshold is exceeded and an interface that allows the user to monitor the PSU not only via the desktop but also by using a smartphone or a tablet. The MasterPower line currently includes three models with 1000W, 1200W and 1500W of power output so there's some serious power for multi-GPU users and overclockers.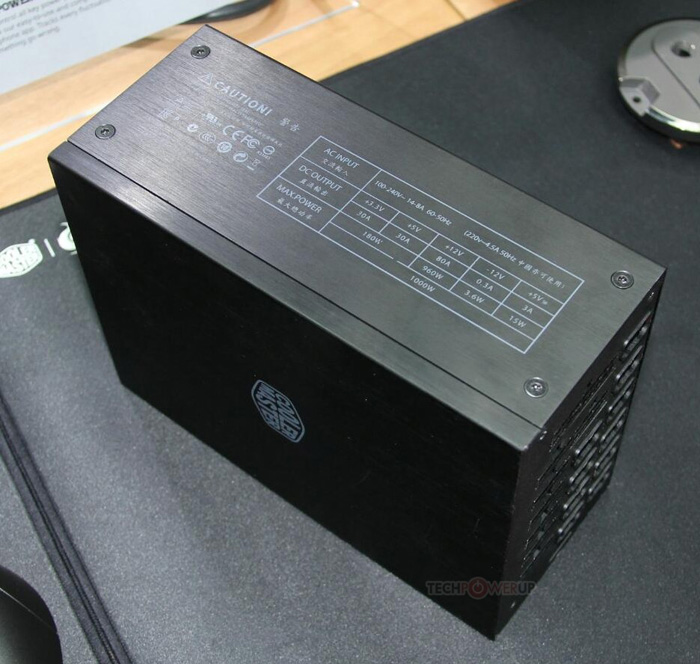 Finally CoolerMaster has unveiled the MasterAir and MasterLiquid CPU coolers. They feature air and liquid cooling as their names suggest. The MasterAir looks a lot like the old V8 GTS but unlike it, the MasterAir is a single fin-stack, tower-type cooler with two 140 mm fans in a push-pull configuration. In addition to that the MasterAir features a 3D vapor chamber, which combines the benefits of a horizontal (plate making direct contact with CPU) and vertical (heat gets conducted through the fin-stack) vapor chambers. Eight conventional copper heat pipes finish the description of the MasterAir.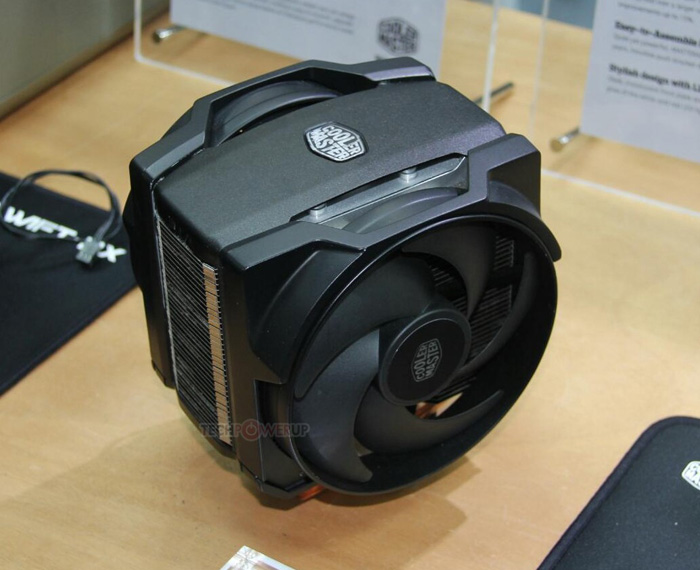 As to the MasterLiquid – this one is a do-it-yourself liquid cooling solution with all the components inside, such as CPU blocks, reservoirs, coolants, fittings, tubing and 2 x 140 mm radiators branded by Cooler Master.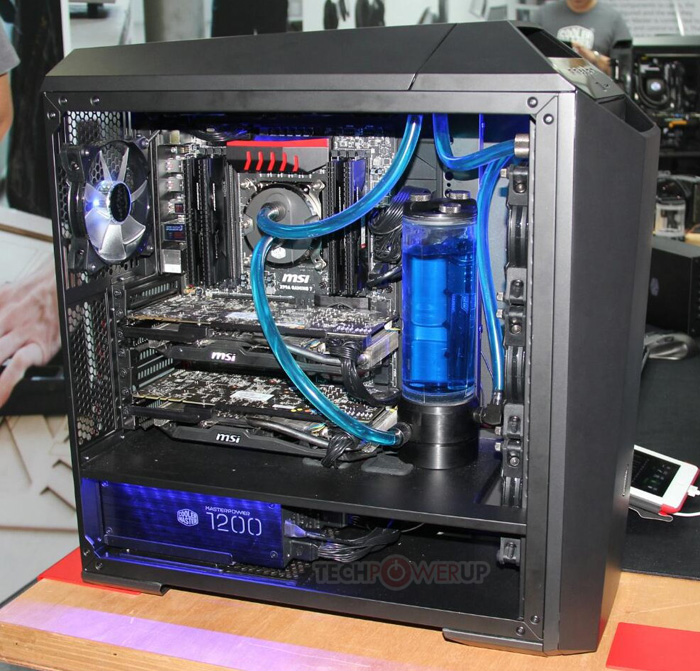 There's no word on how much all these new CM products cost or how much you have to pay to get one of them.
(pictures courtesy of Techpowerup)
Source: Techpowerup.com