Foxconn releases possibly the simplest Skylake motherboard
Little is known about Foxconn – a company that has thousands of employees and a number of factories in China. Yet despite this Foxconn is a major OEM manufacturer of numerous hardware components including the famous iPhone smartphones. Occasionally, however, Foxconn releases products on the market to keep its brand name from disappearing from the memory of most people.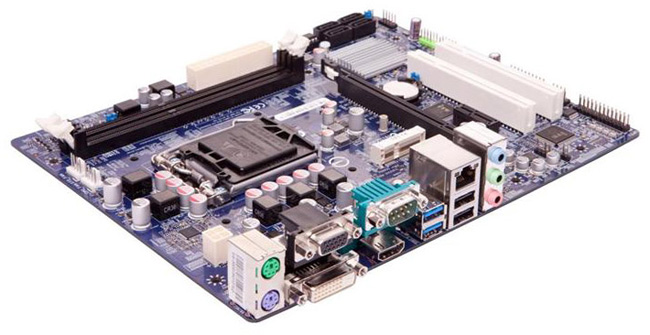 Foxconn has entered news once again this time by releasing possibly the simplest motherboard that supports Intel Skylake processors. The board is called H110MX-S and looks like it has come from the year 2000. The board supports all Skylake processors with TDP of up to 95W and offers the Intel H110 chipset, support for mini PCI-E cards, two DDR3 DIMM slots for up to 16 GB of DDR3-1600 memory, two legacy PCI slots, a single PCI-E x1 slot, a PCI-E slot, four SATA 3.0 ports, 5.1-channeled audio, Gigabit Ethernet and more. The board also has USB 3.0 and USB 2.0 ports, as well as LPT, COM and TPM connectors. And if this is not enough in the back the Foxconn H110MX-S offers support for new and older peripheral devices such as PS/2 mice and keyboards as well as COM and D-Sub ports.
No word on pricing.
Source: Foxconn