Zalman has announced the upcoming release of a new powerful 1250-watt PSU that will be known as Zalman ZM1250 Platinum.
The ZM1250 Platinum PSU offers very high quality components as well as 1250 watts of maximum sustained power. The Platinum designation means you also get an 80 Plus Platinum certified PSU. In addition the ZM1250 Platinum conforms to the ATX v2.3 specification as well as to the SSI-EPS v2.92 and ErP LOT6 specifications.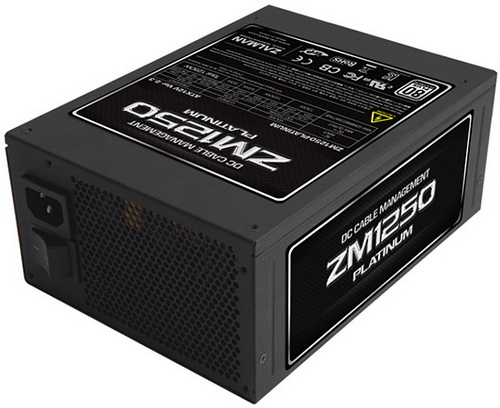 The Zalman ZM1250 Platinum also has built-in protections against various critical situations. A 140 mm fan that is controlled by a temperature sensor cools the PSU.
The Zalman ZM1250 Platinum costs 320 USD.

Source: MaximumPC