Silicon Power Diamond D05 portable hard drive

A new external drive is coming to the market by Silicon Power, called D05 and featuring scratch resistant, metallic grain surface.
The new 2.5-inch drive from company's Diamond series measures measures 124.8 x 75.8 x 13.6 mm and weighs 155g/205g (1TB). It offers USB3.0 connectivity, has a built-in LED that indicates power on and data transmission and also special power saving sleep mode. Do5 is available in 500GB / 640GB / 750GB / 1TB capacity and comes with SP Widget software, providing 7 major back-up and security functions.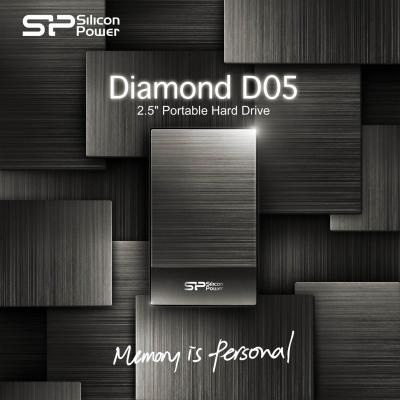 Source: Silicon Power