Archos is bringing a new, budget-friendly Android based tablet which has the" features you need at the price you want." So check the specs and if you want these features, you can have it for $99 bucks.
The Arnova 7 has a resistive 7-inch (800 x 480) TFT LCD display and Android 2.2 (Froyo) on board, backed by 4GB of flash memory, extendable via micro SDHC Slot. It supports a wide range of file formats out of the box, including HD 720p videos and allows you to use it as a music centre through the headphone jack or the integrated speaker. The tablet also offers a 802.11 b/g WiFi  and USB 2.0 connectivity to transfer your multimedia and enjoy the Internet, and comes with a selection of pre-installed applications ready to use straight out of the box. If you need more, it will give an access to free and paid-for applications directly from the AppsLib app store, including games, news, communication and utilities apps.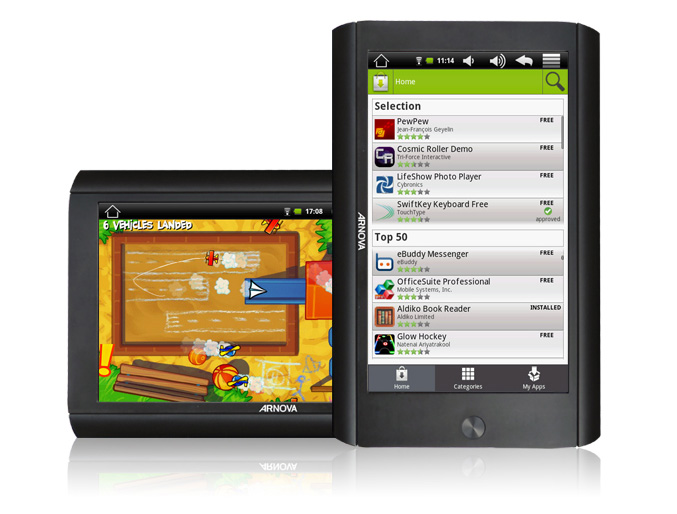 The Arnova 7 measures 193.3 x 120 x 12.6 mm weighs only 340 grams with its internal Lithium Polymer battery.