E FUN has come up with a new product – a budget-oriented tablet that will satisfy the needs of all those people wanting a tablet but living on a budget.
Despite its low price (just 169 USD) the E FUN Premium 8SE packs a punch – based on an 8-inch display working at 800 x 600 pixel resolution, the tablet arrives with a 1 GHz processor, a G-Sensor, 4 GB of internal flash memory for storage and a microSD card slot for expansion. The 8SE also provides Wi-Fi 802.11 b/g/n and a mini-USB slot for both charging and making a connection to a PC as well as a front camera, but there isn't a rear camera.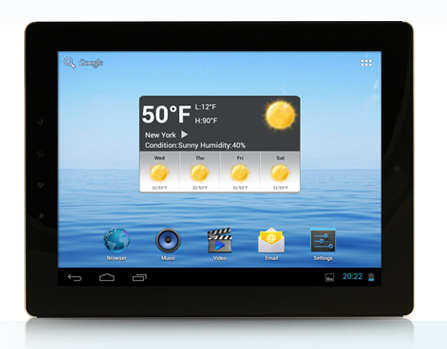 The E FUN 8SE will run Android 4.0.3 Ice Cream Sandwich and will offer a wide variety of applications too including Barnes & Noble NOOK Store, GetJar App Store and a two-week trial of Net Nanny, a parental control app.
Source: Digg.com