Logitech is preparing the release of two new accessories for your beloved Apple tablet – a new Fold-Up Keyboard for iPad 2 and a Joystick for iPad which is aimed to help you with better control when you play games.
The Logitech Fold-Up Keyboard for iPad 2 uses Bluetooth connectivity and features an unique hinged design, allowing the keyboard turns itself off automatically when it's folded and rests securely underneath your tablet. When is opened, it wakes up and holds the iPad ready for typing. The keyboard itself offers a full-sized layout for comfy typing, can be charged via USB and is compatible with Apple's iPad Smart Cover. It will be available next month for $129.99.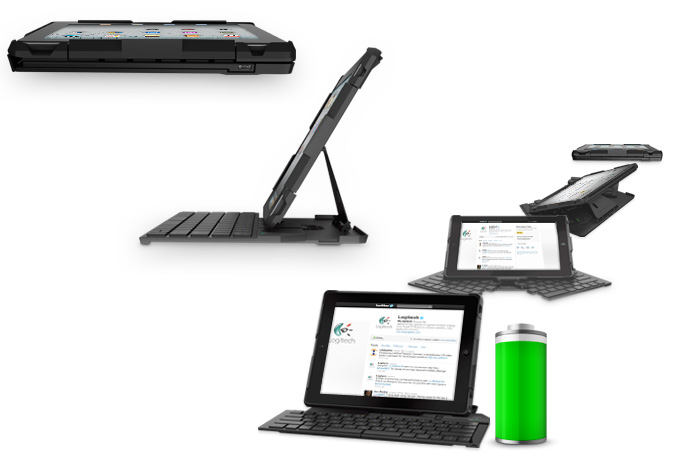 The Logitech Joystick for iPad offers a thumb-stick style game controller and is compatible with any game with an on-screen joystick or d-pad. It utilizes two suction cups for attaching to the tablet's display and has coiled springs which acts like a "force feedback "and automatically returns the joystick to the center position.  It will be available in September for $19.99.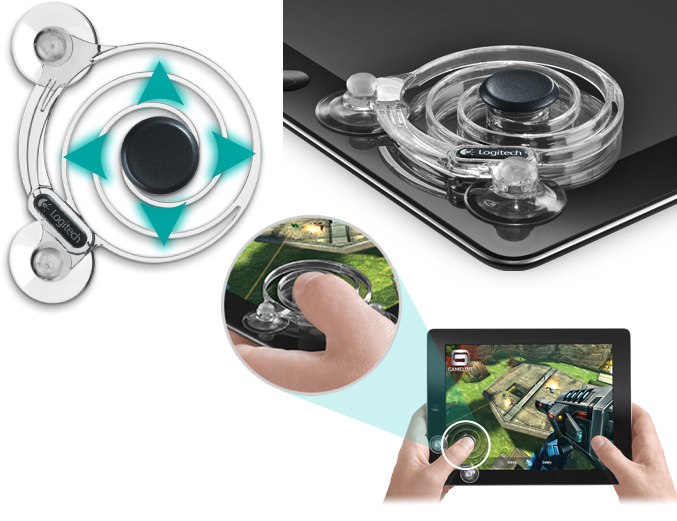 Source: Logitech