Sony is launching its most comprehensive range of Blu-ray home cinema systems, with a range of seven new models designed to suit the needs of everyone from the consumer wanting a fuss-free, compact set-up to those seeking the best possible performance in a package as simple to set-up as it is to use.
Three all-in-one systems headline the new range with features such as Full 1080p HD video, 1080p DVD upscaling, Virtual 7.1-channel – filling the room with sound, not speakers – and wireless rear speaker capability. Meanwhile four more packages combine Sony's superb BDP-S360 Blu-ray Disc™ player with surround sound systems combining style, simplicity and scintillating performance.
BDV-E300 and BDV-E800W: 1000W power and the latest Blu-ray Disc features
The BDV-E300 and BDV-E800W both offer 1000W of Sony's S-Master digital amplifier power. They also have the latest Blu-ray Disc features such as BD-Live for added content and features, 24p with x.v.Colour to let you see movies as the director intended, and Dolby TrueHD and DTS-HD MA with Sony's Digital Cinema Sound for the most immersive movie experience.
The systems will also upscale your existing DVDs to near FullHD resolution, and have Sony's Virtual 7.1-channel sound for a complete wraparound audio experience without filling the room with speakers. Moreover, a real 7.1 set-up is also possible with the wireless upgrade kit WAHT-SBP1 which comes with an amplifier and two additional speakers.
The BDV-E300 from Sony uses five compact satellite speakers for the main channels and a powerful subwoofer, and offers wireless operation of the rear speakers with the addition of the WAHT-SA1 optional amplifier.
The BDV-E800W steps up with four floorstanding main speakers for front and rear left and right channels, the same high-power subwoofer, and wireless rear speakers as standard.*
And the systems are as simple to use as they are breathtaking in performance: Sony's BRAVIA Sync gives seamless operation of a complete Sony system with one remote handset, Digital Cinema Auto Calibration means the systems set themselves up to suit your room and even your listening position, and Sony's Digital Media Port allows the connection of iPod, Walkman® players, mobile phones and Bluetooth stereo devices allowing portable music and video to be streamed through the system to a TV.
BDV-Z7: surround made simple with just 2.1 speakers
The BDV-Z7 offers most of the facilities of the two systems above, but in a stylish and compact, 2.1-channel format creating great surround sound using Sony's S-Force Front Surround technology. This gives a virtual 5.1 surround sound experience without the need for rear speakers, and is perfect for smaller rooms where you want to keep the speaker-count to an absolute minimum.
With a 350W power output, BD-Live, 24p and x.v.Colour, Full HD video with the latest HD audio codecs, 1080p upscaling for DVDs, BRAVIA Sync and a Digital Media Port, this is a full-performance system in an ultra-compact form.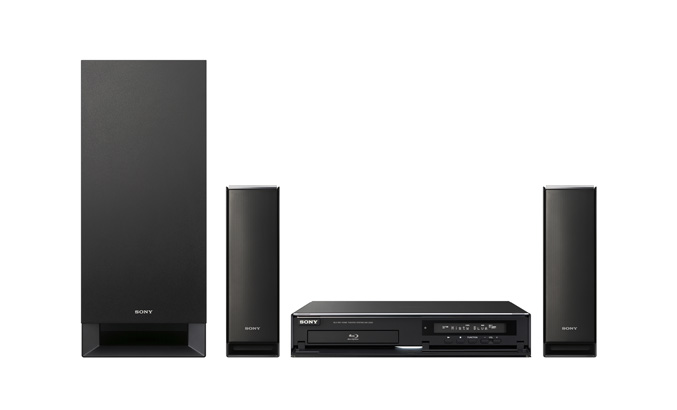 Four more systems based around the BDP-S360 Blu-ray Disc player
Sony's BDP-S360 Blu-ray Disc player is already attracting enthusiastic plaudits, and now there are four systems combining it with sleek amplification and speaker packages, for high-quality home cinema in a box. All offer the full range of features found in the 'all-in-one' systems above, but with even more flexibility, thanks to three HDMI inputs for extra AV sources and a wider choice of speaker systems.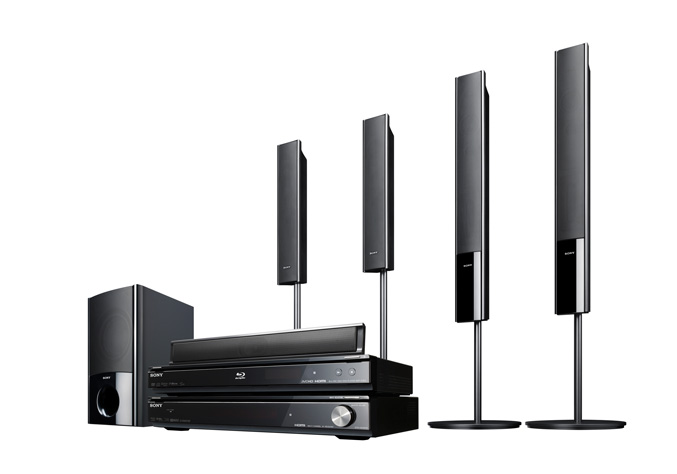 The BDV-360FS is a 400W 2.1-channel system with S-Force Front Surround technology, while the BDV-360IS uses five of Sony's amazingly tiny 'golfball-sized' speakers to create a truly immersive surround sound experience.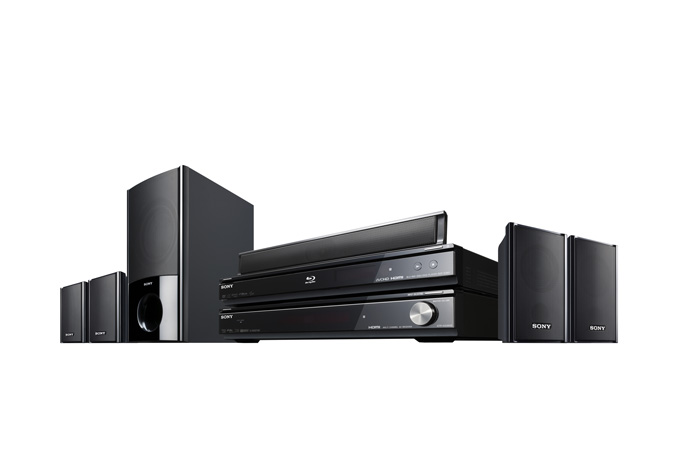 The HTP-BD36SS is a 1000W, system using compact satellite speakers, and is wireless-ready, allowing cable-free operation of the rear speakers with an optional amplifier model, while the HTP-BD36SF takes the same concept and partners it with four floorstanding speakers for the front and rear left and right channels.
Source: Sony