Toshiba Japan unveils new portable DVD player – SD-P93DTW, with dual TV tuners and with a design Similar to Tablet PC (Notebook convertible).
SD-P93DTW feature both a 1Seg Digital TV Tuner and Analog one, has a 9" (800 x 480),which can rotate 180 degrees,  SD memory slot, support DTS/DOBLY DVDs as well as DviX videos, MP3 and WMA audio file formats also allow end users to record TV broadcasts directly to SD memory cards. It has a weight of only 1.2kg for a size of 260 x 34 x 191mm.
The SD-P93DTW will be available in Japan around April and will cost around 50 000 Yen (390€).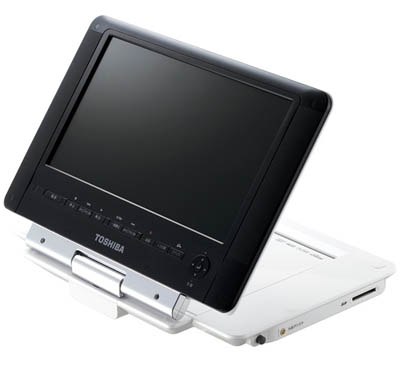 Source: Akihabara News