Sony just intros a new colourful video player –  WALKMAN E450 and updates its slim WALKMAN A840 with new capacity versions (up to 64GB) and a new white colour option.
The new WALKMAN® E450 video MP3 player has dimensions of 94.7 x 44.0 x 9.7 mm, weights just 58g and is available in five "fun, funky" colours – Black, Red, Blue, Pink, Green. It features new DSEE (Digital Sound Enhancement Engine), which restores high frequencies that are lost when music files are compressed for  more natural, CD-quality sound. The player comes with 2.0-inch  QVGA LCD display and new interface with redesigned playback screen, which allows you  to scroll through a big, bold view of cover artwork, new Scene Search feature and also you have option to customize background wallpapers from a choice of designs, or use your own photos. "The Sony, SensMe technology automatically analyses and categorises your music library, creating a series of themed channels. Just pick your channel to suit the moment, from mellow to upbeat."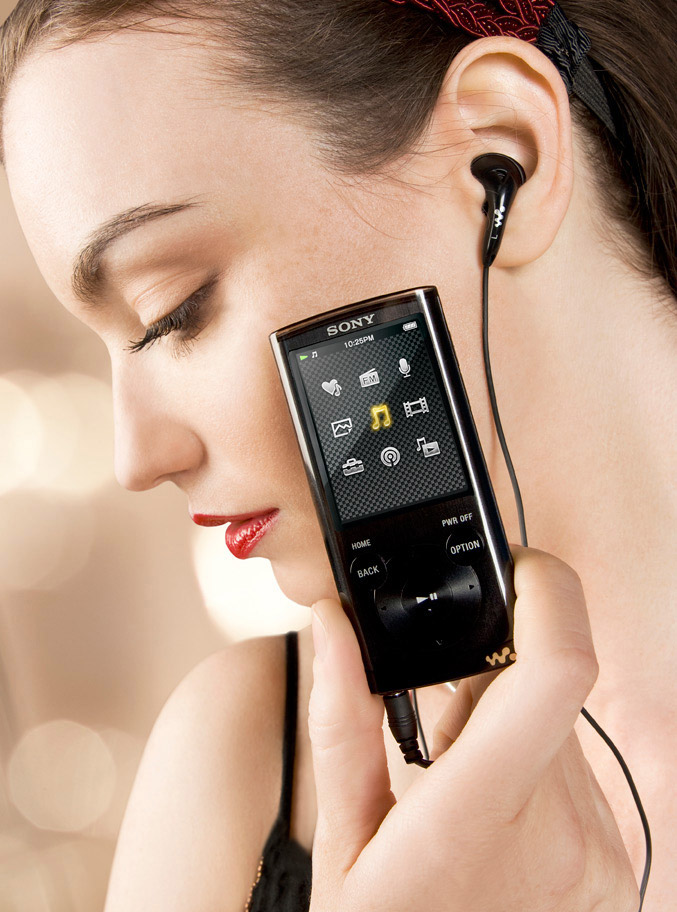 Sony includes in the player and Lyrics Sync supports, the popular .lrc file format, displaying the words of your favourite songs on screen. A new Karaoke Mode automatically reduces the original performer's vocal level, so your own voice is heard clearly over the backing track. "If you're struggling to hit those high or low notes, playback key can also be adjusted up or down to match anyone's vocal reach without changing playback speed."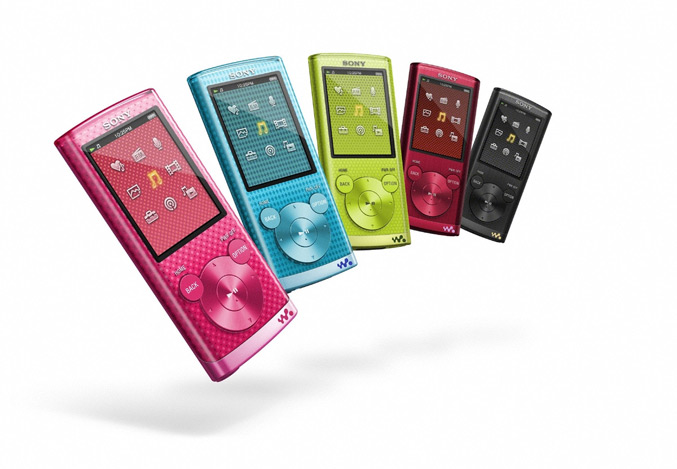 For the "busy students", the mp3 player's new Language Learning function will help makes it easy to master a tricky phrase. WALKMAN can 'loop' a chosen passage for listening at reduced playback speed without changing pitch or losing clarity.
Sony claims that the player have an extra-long battery life, offering up to 50 hours of music playback time (10 hours video playback) from a single charge.
The new WALKMAN E450 is also available with portable stereo speaker dock (E450K model – Black)  and together with updated A840 series video MP3 players will be  available from August 2010.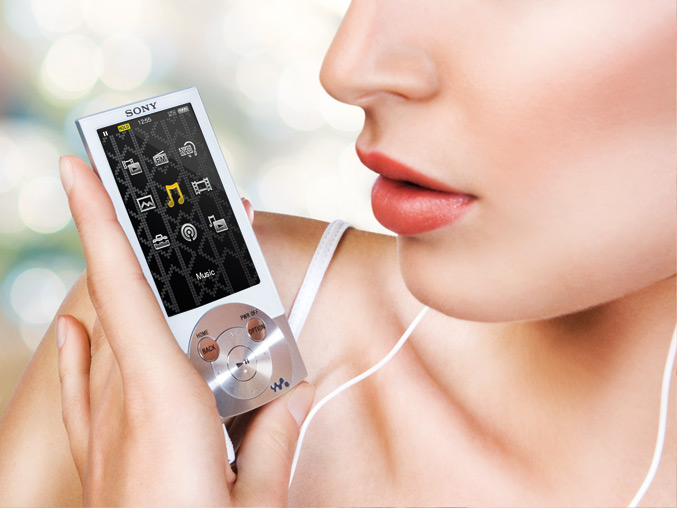 WALKMAN A840 boasts 7.1cm/2.8″ OLED screen, S-Master Digital Amplifier technology and built-in Digital Noise Cancelling. Now with memory capacity options from 8GB up to 64GB (WALKMAN A847).