If you need to place something very important, which you want to remind you on the just captured photo with your smartphone, or you just want to put stylish moustache on your girlfriend's best friend, Droidget Camera is just for you.
GClue, Inc.  released Droidget Camera that displays widgets while in camera view on an Android device and make possible to take photos together with the widgets, which could be a map displaying location information, date displays in customized fonts, information and images from a notebook, etc.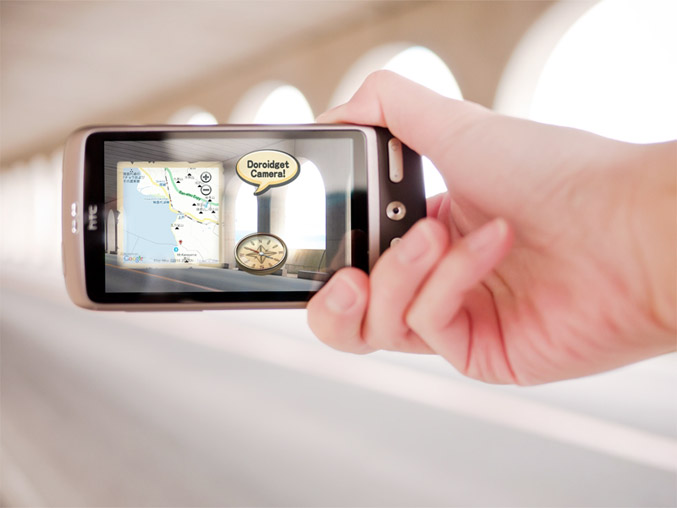 "There are very likely many different scenarios where users will want to combine information with photographs at the instant they take them. By incorporating a flexible and easily presentable widget player into the camera, we thought we could realize the various functionalities of different widgets," said Yasuyuki Saito, Senior Vice President of GClue. "Also, we are considering to build up Widget Gallery where developers can upload their widgets, and users can choose and download them."
Droidget Camera is available through the Android Market .